Made in India: 7 takeaways that are essential to its success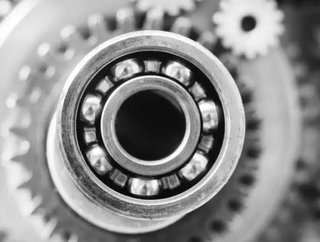 Indian prime minister last week launched the Made in India campaign, which pitted India as the next global manufacturing hub – a title currently h...
Indian prime minister last week launched the Made in India campaign, which pitted India as the next global manufacturing hub – a title currently held by China.
Prime minister, Narendra Modi spoke of the country's need to innovate, and do away with red tape in order to make it appealing to global manufactures, but will the campaign lead to much-needed jobs, education reform and infrastructural development?
Manufacturing Global takes a look at some of the challenges the country and the campaign will face, and how to overcome them to make the initiative successful.
1. Create a stable business environment
An encouraging fiscal framework would go a long way in making the campaign a success. In order to appeal to companies on a global scale, India will need to develop its infrastructure from a physical and bureaucratic standpoint. Not only does manufacturing require finance, but also skilled manpower, hassle-free labour laws and infrastructure such a roads, airports, ports and more. Can the government make an assurance on that?
2. Work towards state collaboration
A great deal of impact on manufacturing is going to happen at state level. With this in mind it's critical to have cooperation from all states across the country. The government is going to have to be very strategic about its approach to a collaborative effort if it wants to make the most of the scheme. 
3. Foster a culture of innovation
India needs to foster a culture of innovation if it is going to appeal to global corporations. The country needs to be perceived as a forward thinking nation if large companies are going to entrust it with the development of their latest products.
4. Remove the red tape
The country will need to do away with complex and convoluting bureaucracy if it wants to attract foreign investment. The process of outsourcing to India needs to be made much faster, simpler and streamlined.
5. Focus on supplying skilled manpower
While this government initiative is laudable, it needs to ensure it can offer the skilled labour required. For India, this means a lot of investment will need to be pushed into education and up-skilling its people.
6. Advertise for manufacturers
Just as advertisements call for youth to join the armed forces, the government must talk, and talk a lot about manufacturing. The government should make manufacturing the most lucrative option in terms of loans and subsidies by supporting it fully. India needs to make itself hugely attractive to foreign investors if this campaign is to be successful.
7. Encourage a sense of domestic pride
Finally, if this campaign is going to reach its full potential it will need the entire country onboard, not just the government. Modi needs to develop schemes, education programs and incentives that truly encourage the backing and support of the Indian populous - only then will this scheme take flight.