Made Smarter Drives Digitalisation in Food & Drinks Industry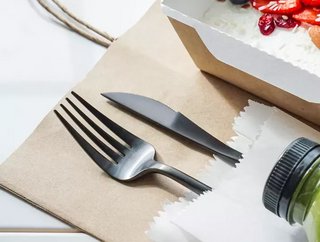 Made Smarter harnesses technology and digital skills to help the food and beverage (F&B) industry navigate major challenges
Using Technology and Digital Skills to Tackle COVID, BREXIT, and Climate Change
Made Smarter - a collaboration between the UK government and industry - supports SMEs across the entire supply chain, 'from farm to fork', to increase the use of digital technologies. 
Made smarter is providing the food and beverage (F&B) industry with expert technology advice, funding, digital transformation workshops, leadership programmes, digital technology internships, and skills development to help the sector to increase productivity, achieve sustainable growth and create high-value jobs. 
In the last 18 months, digital transformation has been critical for F&B manufacturers navigating COVID-19, BREXIT, and climate change.
"The triple challenge of the pandemic, Brexit and the net zero agenda, have created a perfect storm for the food and drink industry, impacting SMEs more than most. But despite these pressures, many of these businesses have shown resilience and determination to keep up with the fast moving industry and are working with Made Smarter on their digital transformation," said Alain Dilworth, North West Adoption Programme Manager at Made Smarter.
From using robotics and process control technologies to improve sustainability and automating data collection points to create a line of traceability, technologies are not only helping producers overcome challenges, but also unlock a whole host of opportunities. To help demystify digitalisation and help SMEs to their first step, we have produced some crucial guidance as well as explained why implementing digital tools is such a priority in this sector."
Friars Chocolatier
Working with Made Smarter, Friars has identified technology to overcome challenges and unlock opportunities to keep up with the fast-paced industry.
"Our ambition is to become one of the UK's largest manufacturers of quality chocolates, but in order to do this we need to look to technology to enable us to scale up our operation while producing the highest quality possible Made Smarter's advice through the digital transformation workshop gave us a digital roadmap which helps us grow progressively and sustainably, avoiding the wasted time, effort and money that comes from adopting technologies in a disparate way," said Michael Webster, Managing Director, Friars.
"The further support from the programme has accelerated and de-risked our investment in process automation technology which will take the brakes off our growth plans and transform our business. The retail sector is going through an uncertain time, so we need to secure our future. Made Smarter has given us real confidence that our approach is the right one."
Nutree Life
Nutree Life, a manufacturer of vegan and free-from protein bars, experienced a surge in orders at the beginning of the first lockdown; adopting a bespoke solution - with Made Smarter's support - allowed the manufacturer to fulfil the demand with high volume, high speed and more precise production. 
Experiencing unprecedented success, Nutree Life upgraded a second production line with the same advanced technology, linking the system to harness more data and improve its performance. 
"With other food producers cutting ranges to focus on volume, customers are looking for alternatives, which has created an opportunity for us. There is no doubt that without investing when we did, in the way that we did, with the help from Made Smarter, we would not be able to cope with this unprecedented increase in demand," said Patrick Mroczak, Co-Founder and CEO, Nutree Life.
"When we approached Made Smarter for help with upgrading our production process, I never imagined that we'd achieve so much so fast. Made Smarter made us think bigger and smarter, encouraging us to capture manufacturing data as a way of improving the accuracy and consistency of the product. It has given us the platform and the confidence to take that next step."
Butlers Farmhouse Cheeses 
Faced with supply chain disruption like many others during the pandemic, Butlers Farmhouse Cheeses invested in software systems with the help of Made Smarter to improve its flexibility and agility. 
"As an artisan producer we are about innovation, it's in our DNA. That includes the manufacturing process which can be labour intensive but adds value to that finished product, but then there are other auxiliary processes which are labour intensive but don't add value," said Matthew Hall, Commercial Director, Butlers Farmhouse Cheeses.
"Working with Made Smarter we identified the solution lay with planning and systems, and we looked to increase and integrate that robust process control across our departments. That enabled greater transparency of information and allowed us to be more agile, to have that information at our fingertips and be able to react to changing customer demands."
To download Made Smarter's free guide for the food and beverage industry, click here.