Make UK Forecasts 7.8% Growth for UK Manufacturers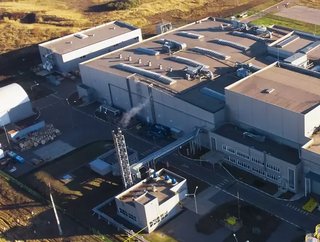 Make UK's latest industry survey predicts that UK manufacturing will rebound from COVID-19 losses by the end of 2022—six months earlier than expected 
In a recent survey of 276 UK manufacturers, Make UK and accounting firm BDO predicted that the UK manufacturing sector will grow twice as rapidly as expected in 2021. According to Reuters, they've updated their forecasts to reflect 7.8% growth, which is significantly higher than the original 3.9%. And experts, for the most part, agree. 'Looking forward, there seems no reason to believe that this will not continue', said Fhaheen Khan, senior economist at Make UK. 
How Did COVID Affect UK Manufacturing? 
True to form, the novel coronavirus decimated industry growth. Since the start of the pandemic, the United Kingdom has lost £18bn, or 10%, or its manufacturing sector value. In addition, British manufacturers have had to cope with low productivity, a shortage of skilled tech workers, and the future threat of Brexit-related trade disruption. 'Failure to ensure frictionless trade with our biggest market could have disastrous implications for major companies and their supply chains', said Stephen Phipson CBE, chief executive of Make UK ( formerly known as EEF). 
Yet Brits have never been one to toss it in early. 'The belief that Britain's manufacturing industry is in terminal decline is simply wrong', said Jon Wrennall, CTO at Advanced. 
What Led to the Rapid Recovery? 
As part of the UK's 2021 budget, the government started a super-deduction tax that allows companies to offset 130% of investments. To put that into more concrete terms, a business that buys a US$10,000 piece of equipment will get to deduct US$13,000 off of its 2021 revenue. Though this bonus will only last until 2023, it's a compelling incentive. 'The super-deduction tax has provided the incentive manufacturers needed to bring forth their investment plans', said Richard Austin, BDO's head of manufacturing. 
On top of the 130% super-deduction, the 2021 budget will establish eight regions, called "Freeports",  where companies can get better tax relief, access simplified customers, and claim a 10% capital allowance on factories as opposed to the usual 3%. As a result, UK manufacturers will have a smooth next couple of years—and benefit from significant government support. 
All Good News? 
You knew there had to be something coming. Dark clouds still lie on the horizon of the English Channel. Supply chain bottlenecks; rising semiconductor, material, and freight costs; and new Brexit import controls could halt the train in its tracks. Said Samuel Tombs, a macroeconomist at Pantheon, with appropriate apprehension: 'The industrial sector is booming...for now'. 
He's right that export orders still lag behind domestic demand. Yet UK manufacturing is better off than it's been since the start of the pandemic. By 2025, the fourth industrial revolution is predicted to create US$3.7 trillion of global value, and the UK government seems willing to pass legislation to make that a reality. Said Elke Asen from the Tax Foundation, 'The UK government has made "leveling up" one of its top policy priorities'.