Manufacturers must overhaul infrastructure and resources to support maximised product uptime
By Gill Devine, VP EMEA, Syncron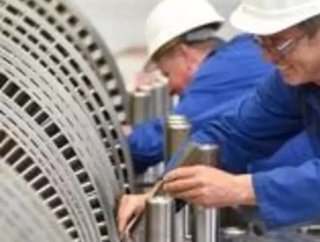 Today's largest manufacturers are at a pivotal moment in their histories: they must adopt new business processes and resources to succeed or maintain...
Today's largest manufacturers are at a pivotal moment in their histories: they must adopt new business processes and resources to succeed or maintain the status quo and get left behind.
As a result of consumers' increasing expectations for subscription-based services, manufacturers across industries are seeing a shift to servitisation – the transition from selling products to selling the output or value that products deliver.
This shift is putting a strain on many manufacturers' often sub-optimised after-sales service organisations. For decades, manufacturers have been focused on repair execution – repairing a product after it has already broken down. Today's customers, however, want products that work all the time. This is driving manufacturers to shift their focus from repair execution to dynamic repair prevention – or maximising product uptime.
Maximising product uptime is critical to the success of nearly all end users of long-lasting, durable goods. If an asset is down, customers simply won't pay to use it. The business model transformation race is on, and it's running at a rapid pace. And ultimately, the manufacturers that most effectively evolve their businesses to maximise product uptime will end up on top.
Recently, Syncron partnered with Worldwide Business Research (WBR) to determine how prepared manufacturers are to meet these rising customer expectations. We discovered that many manufacturers do not yet have the infrastructure in place but are taking significant steps in investing in the technology of the future to convert to a more uptime-focused business model.
OEMs take control of the technology stack
The only way to maximise product uptime is to invest in the proper technologies that will support this new service model. The Internet of Things (IoT) market is expected to reach $267 billion by 2020, and manufacturers must prepare for the impact that potentially game-changing technology will have on their business. However, the research indicates manufacturers' investment in IoT may be slowing.
See also
With only 22% of manufacturers responding that IoT will be a major investment in the next 12 months, it could be that the investment has already been made and the focus is more on the optimisation of that data that IoT platforms collect.
Technology leads the way into 2019
Millions of datapoints are now available from sensor-equipped products in the field, and that number will only increase. It is impossible for a human – or even a team of humans – to sift through that data and act on it in a way that positively impacts their business. As a result, manufacturers across industries and verticals are relying on Artificial Intelligence (AI) and machine learning capabilities to make this data actionable. 
More than half of manufacturers plan to make AI and machine learning a major investment within the next 12 months, with an additional 29% making it a moderate investment. It's clear that the majority of manufacturers realise they will need to leverage these emerging technologies to make the next generation of service a reality.
At the core of a service model centered on maximised product uptime is pre-emptive maintenance, and the only way to make this possible is to use predictive analytics. With 90% of manufacturers intending to invest in predictive analytics within the next 12 months, it is clear they are on the road to a more efficient business.
Based on the research, it's clear manufacturers realise they need to make the necessary investments to make maximised product uptime a reality. However, customers were ready for maximised product uptime yesterday.
With 87% of end users indicating that a service agreement that guarantees maximised product uptime would be a competitive advantage for their own business, there is no denying that the customer demand is there, and manufacturers need to make maximised product uptime the rule – as opposed to the exception – now.
To learn more about "Maximised Product Uptime: The Emerging Industry Standard" and see additional research results, visit syncron.com.