OPINION: UK manufacturing M&A looks strong for 2015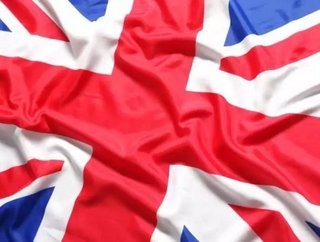 Constantine Biller, Partner in Industrials at Clearwater International, looks at recent growth figures which show UK manufacturing moving at its slowest...
Constantine Biller, Partner in Industrials at Clearwater International, looks at recent growth figures which show UK manufacturing moving at its slowest pace for 17 months, and whether this has an impact on M&A in the industry.
Official figures have shown that UK manufacturing output growth slowed this August but has this had an effect on M&A in the industry?
Well, M&A this year has been extremely strong, particularly when looking on a global basis. There has been interest from trade buyers, with Siemens' acquisition of US oilfield equipment-maker Dresser-Rand for $7.6bn in September this year being a good example. Private equity acquisitions have also occurred, with Blackstone Group acquiring industrial-products maker Gates Global for $5.4bn. Gates, which make power transmission belts, fluid hoses and other industrial equipment, is one of several private equity acquisitions in this sector showing a steady growth.
Globally then, M&A deals are increasing steadily but what about the UK?
Despite recent news reports, the UK is also seeing big-ticket acquisitions. Alcoa, the global aluminum and metals producer, expanded its reach into aerospace with a $2.85bn purchase of Sheffield-based manufacturer Firth Rixson in June this year. Similarly, London-listed Rolls-Royce confirmed in March 2014 that it would purchase German luxury-car producer Daimler AG's 50 per cent stake in the joint venture, Rolls-Royce Power Systems for $1.9bn. Clearly, there is an appetite for M&A deals, with North American businesses particularly interested in investing in UK-based manufacturing.
This flurry of activity from international buyers appears to be a recent trend. This could be due to obvious reasons such as geographical expansion, however a current driver of M&A involving UK manufacturing companies is technological innovation. New technology in manufacturing sectors such as aerospace (Firth Rixson), automotive (Rolls Royce) and oil field equipment all provide attractive incentives.
This begs the question why official figures have shown a dip in manufacturing growth for August. However, it's worth noting that this dip is relatively minor in the grand scheme of things. Going back to the economic crisis of 2008-9, manufacturing was hit with a seven per cent decrease in growth. With current statistics showing a 52.5 PMI, indicating expansion, we should be focusing on the positive story – that the sector is still growing. In six months we will be marking this as a blip caused by problems in the Eurozone - mainly Germany.
Similarly, impact of this slight dip in UK manufacturing is relatively minor. As previously mentioned, there is no shortage of M&A deals both internationally and domestically. Providing that there is access to new technology, new geographical opportunities and new markets, M&A isn't likely to grind to any sort of a halt in the manufacturing industry.
On top of this, there is also a huge source of private equity funding for many manufacturing businesses. This year our chemical team advised private equity firm Caledonia Investments plc, on its sale of specialty silicone manufacturer Amber Chemicals to ICM Products. ICM Products had an ambition to expand globally and clearly the UK market, given its recent surge of deals, attracted the Michigan-based silicon manufacturer.
Another important factor is the increasing evidence that the onshoring – or reshoring – of manufacturing back to the UK is starting to gather pace. What has been a gradual trend is now becoming a rebalancing of the share of production seen by the UK manufacturing base. Whilst high standards of UK engineering are always attractive to overseas acquirers, onshoring is contributing to stimulating M&A.
The reason for this is simple, having a customer-focused approach is the sign of a confident business. On-shoring allows manufacturers the ability to control a critical part of the business, the actual manufacturing process. It can bring potential innovation and increase product development, bringing products to market quicker due to manufacturing being localised. This is likely to become a newly entrenched trend for manufacturers. In general, a customer would rather get their highly-engineered, mission-critical products from the UK, rather than sourcing from distant locations such as China and the Philippines where there are supply chain risks.
Looking forward, the strategy for manufacturers looking to attract investment lies in providing product and process innovation. Businesses on the whole are upbeat about the next quarter, expecting continued growth despite Eurozone issues. Even with recent statistics in UK manufacturing showing a one per cent dip from August to September, M&A in this sector is looking strong for 2015.