Organica UK: Driving Productivity by 'Making Smarter'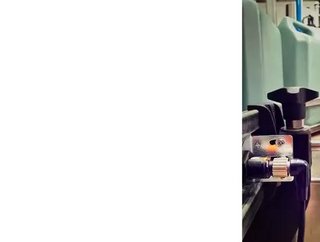 Organica UK is now in a partnership with DATAHONE that promises to bring cutting edge sensor and data analytics technology to their manufacturing...
Organica UK, a company founded in 1998, has been focused on both the manufacturing and distribution of organic household cleaning products and consumer packaged goods for leading supermarket brands, for two decades, now. The company recently announced a newfound partnership with DATAHONE Ltd, which will drastically improve Organica's real-time production monitoring capabilities through the use of the provider's sensors and data analytics systems. 
DATAHONE is a leading provider of out-of-the-box contextual, analytical production manufacturing insights and solutions for management and leadership teams across industries. They've been around for decades, and their product promises to help leaders make better, more informed decisions in their manufacturing hubs, whilst simultaneously identifying an additional 20% of productivity in operations. 
As the DATAHONE says, "Better decisions lead to better outcomes for your customers, stakeholders and your finances," which is more than enough reason for any organisation to "start thinking about what you will do with the additional 20% productivity DATAHONE is going to identify for you, now that you can really supervise your manufacturing workflows." 
The project was made possible with the help of a grant from the Made Smarter initiative, currently being piloted in the North-Western region of England. And, as Organica UK reports, it came at a time when the company truly needed it. 
The use of sensor technology isn't exactly a revelation ─ in fact, it has been affecting how manufacturers, industrial organisations and utilities operate for decades. However, the 'Internet of Things' (IoT) has only recently come into play in manufacturing, and the creation of "smart" sensors has drastically increased the impact of sensors on the process. We now have access to more connectivity and analytics in individual processes than ever before ─ smart factories, cities, buildings, houses, interconnected individuals. They all rely on a wide array of smart sensors to collect real-time data for real-time insights and decision-making. It's all part of Industry 4.0 ─ a term which you have, no doubt, heard.
If you haven't, here's a rough summary for you: 
Forbes Magazine described the 4th Industrial revolution (or Industry 4.0) as "computers [that] are connected and communicate with one another to ultimately make decisions without human involvement". Sensor technology and their connections to industrial machines give manufacturers the ability to monitor and manage production on a scale that has so far not been possible.
"The application of production monitoring comes at a time when [we] are seeing increasing demand for environmentally friendly products, [which means] an understanding of accurate performance and delivery times has never been more vital. The integration of interconnected sensors from the 'Internet of Things' (IoT) will enable Organica to achieve better yields, machine uptime, a reduction in unnecessary maintenance stops and inevitably, more production output with the same capital assets and costs." 
DATAHONE CEO, Cliff Brereton stated that "Organica's management can now more intelligently manage production and deliver tangible increases in productivity, adding to the bottom line and the highest levels of customer satisfaction. The optimism surrounding improvements to the blending processes and packaging lines was seconded by Organica Technical Director, Dr Noel Doyle who has said that "due to increased demand we needed to monitor in real-time our performance and ensure that assets were fully optimised and yields maximised. This deployment will enable us to do just that."
Click here to read the September edition of Manufacturing Magazine!