Recab UK: How has 2020 reshaped manufacturing?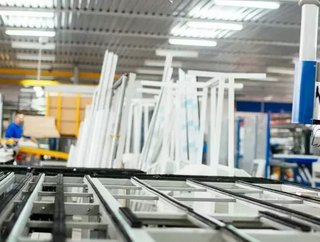 Martin Frederiksen, Managing Director at Recab UK reflects on the events of 2020 and how it has reshaped the manufacturing industry...
In the space of 12 months, industry has changed completely. The way that manufacturers operate has fundamentally changed, bringing in a renewed need for embedded systems that support remote operations and contactless authentication and validation of the workforce. Here, Martin Frederiksen, managing director of , explores how 2020 brought new technologies to manufacturing plants.
Innovation has been long overdue in the manufacturing sector. The better part of the past decade has revolved around introducing greater connectivity into manufacturing plants, under the banner of Industry 4.0. The COVID-19 pandemic that swept across the globe in spring 2020 accelerated this innovation through necessity and, in doing so, introduced a number of new technologies into manufacturing sites.
Several of the innovations that have taken place in manufacturing in the past year have come in unexpected forms. Prior to 2020, most manufacturers tended to think of embedded systems as edge devices on the factory floor to collect and communicate data from processes. Now, we're seeing wider use of embedded industrial computing for everything from on-site cameras to touchless access interfaces, allowing plants to uphold strict sanitary requirements brought in due to the pandemic.
On-site cameras, for example, were previously only used to monitor premises. Now, they are also used alongside more complex facial recognition algorithms to more accurately track the workforce in the event of an outbreak. The need to quickly process the input data often requires general purpose graphics processing units (GPGPUs), such as the Jetbox-Floyd by our partner Diamond Systems, for faster data and image processing.
The is a complete GPGPU system based on the Floyd carrier board and features an NVIDIA Jetson Nano or NX module, with a Linux operating system pre-configured to support the extensive input/output (I/O) of the Floyd board. The board features two Power over Ethernet (PoE) Gigabit ports, two MIPI/CSI 2/4-lane connectors and one USB 3.0 port that are suitable as camera inputs. MiniCard, M.2 and Micro SD sockets also support I/O expansion and storage, making the board highly versatile. Each of these sockets is brought out by the full-feature Jetbox-Floyd.
To support greater requirements for contactless interfaces, more manufacturers are turning to RFID-enabled systems to improve product traceability and implement unmanned item handling. Here, we have been supporting businesses to enhance their RFID systems with modules such as the Jadak M3e, which supports an extended read distance and features an integrated secure access module (SAM) to secure information.
2020 has also accelerated the move to more autonomous manufacturing operations, which bring greater use of AI and machine learning. These applications require high bandwidth, low latency and powerful computing capabilities, which are best suited to the NVIDIA GPGPUs that feature in several of the GPGPU products from ourselves and our partners. They are also an ideal fit for the real-time computing potential of computer-on-modules (COMs) that use 11th Generation Intel® Core™ processors, such as those by congatec.
The , which were launched by congatec in late 2020, offer significantly greater CPU performance and nearly three times higher GPU performance compared with the previous generation. In addition, the 11th Gen COM series features Intel® Time Coordinated Computing (Intel® TCC) technologies and in-band error correction codes, which help meet the exacting demands of critical real-time computing applications. Since the launch, Recab UK has been applying its and helping UK businesses develop increasingly sophisticated embedded projects that leverage these features.
The years ahead will only see manufacturing become more technologically advanced, with embedded systems continuing to move beyond the production lines and into wider facility applications. The revolution of industry is here at last.
For more information on manufacturing topics - please take a look at the latest edition of