REPORT: The New Face of Manufacturing Revealed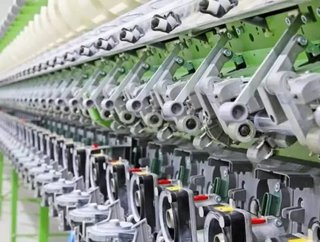 Frost & Sullivans Manufacturing Leadership Council has issued a new Critical Issues Agenda for manufacturing, built around six key elements. Frost...
Frost & Sullivan's Manufacturing Leadership Council has issued a new Critical Issues Agenda for manufacturing, built around six key elements.  Frost & Sullivan is a tenured consulting firm with global connections among business leaders.  Here is a summary of the Agenda.
The future's factories will be built upon the Internet of Things, 3D printing and innovative production technologies and digital manufacturing.  These technologies will lead to more flexible, automated and intelligent factories of all sizes.
Innovative enterprises that involve collaborative initiatives that engage both customers and external research groups are the wave of the future.  The focus will be on new product development, open collaboration, new business models and customer-centered supply chain innovation.
Manufacturing advocacy is increasingly important during this foray into new manufacturing.  The myth that we have lost our base is gradually being refuted, but we must do a better job of highlighting manufacturing's role in national and regional economic growth, social improvement and employment.
A new generation of leadership and the changing workforce reflect transformation across the industrial landscape, demanding a more imaginative and diverse workplace culture.  Developing and retaining the services of skilled workers able to succeed in modern manufacturing is a sizable challenge.  The skills gap is a large part of this, but so is recognition that the workforce is changing.  A more multicultural norm and the demand for more collaborative decision-making are crucial.
The Leadership Council recognizes sustainability as a major industrial force shaping the future of manufacturing.  Sustainability requires greater resource efficiency, cleaner operations, reduced waste and reliance on renewable energy.  Social and corporate responsibility is important, but so is the opportunity to cut costs through less waste of raw materials and energy.
Transformative technologies are swiftly changing every phase of the manufacturing process.  Management must be able to identify, adopt and leverage the best new technologies to enable process transformation and the development of new products and services.  Management must also understand how these technologies will influence responsiveness, efficiency, predictive capability and customer relations.