Reshoring: Everything manufacturing execs need to know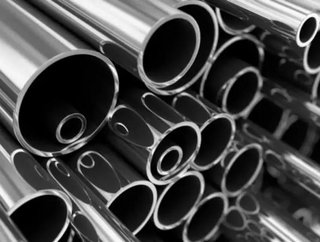 Rising transportation costs and energy prices, wage inflation and demand for shorter lead times have prompted many U.S. and Canadian companies to consid...
Rising transportation costs and energy prices, wage inflation and demand for shorter lead times have prompted many U.S. and Canadian companies to consider reshoring the production of goods bound for domestic markets back to North America. 
This is good news for many, as it allows companies to focus on growth and productivity within their home base.  It could have a host of other benefits, the most obvious being an increase in job opportunities for North American workers.  Onshore manufacturing could also lower reliance on foreign energy sources, which could ultimately lead to further interest in renewable and alternative energy sources.  And bringing operations closer to headquarters could allow companies to address increasing consumer interest in higher quality small batch goods.
These are all sound reasons to return home.  But the transition can be a difficult one, and the decision to reshore should not be made without taking the following into consideration.
Where costs are concerned, focus on the total, not the unit
Both direct and indirect expenses should be calculated when evaluating offshore and onshore locations.  According to IndustryWeek, experts believe that by focusing on unit costs instead of the total cost of ownership (which includes transportation costs, intellectual property risks and inventory carrying costs) manufacturers are overestimating their potential sales from offshore operations by 20 to 30 percent.  For further research, the Reshoring Initiative, a non-profit dedicated to bringing manufacturing jobs back to the U.S., offers an online tool that calculates 29 cost factors to accurately determining total costs of projects.
Understand the domestic labor market
Businesses were not prompted to move their operations overseas solely due to the cost initiative.  Quality and supply of labor are additional factors in the success of most reshoring projects.  Plant closures and an aging workforce have decreased the amount of skilled manufacturing workers worldwide.  Within the States, the shortage is furthered by pressures to pursue a four-year degree when a two-year technical degree may suffice.  Some communities offer comprehensive technical training programs that produce well-trained and highly skilled workers.  These are the geographical areas to focus on when considering reshoring.
Utilize government incentives
In alignment with their support for projects that contribute to the economy, local, state and federal governments have actively supported the comeback of American manufacturing.  For example, the U.S. Economic Development Administration's Make it in America Challenge is a current initiative providing $40 million in grants to support reshoring projects.  The aim of the Challenge is to encourage foreign and domestic businesses to build and/or expand their operations in the States.  Up to 15 financial awards will be made to accelerate growth and job creation.  Many cities and states also offer incentives (including free or low-cost pre-employment training) to support manufacturing operations.
Conduct research to see which programs could be beneficial to your company.  Incentives are a small part of the equation and should not be what drives a project to a specific location, especially if it doesn't meet the company's operating requirements.
Analyze transportation costs
Transportation costs, including the delivery of raw materials and the shipment of finished products, make up a huge portion of the cost of goods sold in the United States and can vary depending on location.  Considering the current shortages of truck drivers and equipment and growing global concern for sustainability, it may be wise to investigate other means of transportation, particularly rail.
Assess demand
Locally produced goods are in high demand thanks to retailer's campaigns to encourage Americans to opt for goods made in the U.S.A.  But this "return to our roots" effort is not universal, and miscalculations can lead to losses.  If reshoring helps your company cut costs, then it seems like a measure worth considering.  But if your company is banking on consumers' enthusiasm to buy American, remember that price and quality are usually the determining factors in making a purchase, not simply the location of the source.
Look into utility services and rates
Solid, cost-competitive electrical power is essential for most manufacturing operations.  Power prices can vary significantly by location and can mean millions of dollars annually for heavy users.  Water quality and availability and wastewater treatment capacity are important to operations like food processing.  With rates and available capacities varying between locations--and sometimes even sites within the same area--it is important to conduct research on offshore versus onshore utility rates.
Don't forget about taxes
State and local rates and structures vary across the U.S. and Canada.  Carefully assess the potential cost of corporate income taxes and taxes imposed on all of your business expenses including production equipment, facilities, machinery and inventory.  These costs could ultimately make a considerable difference in your manufacturing budget.