RK Logistics Group: A Future With Massive Expansion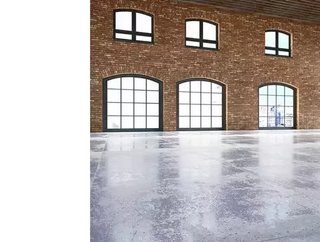 RK Logistics Group expands manufacturing capacity with two new sites, intended to add an additional 100,000 square feet of new warehouse space next year...
RK Logistics Group (RKLG), a Silicon Valley-based leading provider of warehousing, ecommerce fulfilment and supply chain management services, has just announced its intention to accelerate growth with expansions at two South Bay sites. The company's ambitions include adding up to 100,000 square feet of new warehouse space in 2021, to maximise their clients' capacity for production. 
RKLG has already launched new warehousing and distribution initiatives and operations in a new facility in Hayward, "subscribing the 40,200 square foot facility with clients in the semiconductor equipment and automotive manufacturing industries." The company has also announced the renewal of its lease at their 42,000 square foot facility in Fremont, which is used to support LAM Research Corporation as they fight for supremacy in the hyper-competitive semiconductor industry.
At the moment, RKLG has already designed and deployed specialised, industry-specific programmes providing dedicated warehousing, inventory stocking, optimisation and management, order picking and fulfilment, and on-demand expedited delivery services for their semiconductor and automotive manufacturing clients. "The operations provide just-in-time line-side manufacturing deliveries of subassemblies, components, and parts on a 24-hour basis. Other value-added services include light manufacturing such as pre-assembly and kitting." 
The company announced that it is currently in the planning phase for their upcoming 100,000 square foot expansion of warehousing and distribution, and intend to open the new facility in the first quarter of 2021. It will present an excellent opportunity to both industries that utilise RKLG's space as the new space can accommodate growth for current clients and space for new ones. The company itself will also create up to 50 new jobs through their expansion, primarily for skilled professionals in the fields of warehouse operations, technical support, and management. 
"From mid-summer on, we've seen a surge in demand for quality warehouse capacity staffed with experienced associates," noted Rock Magnan, president of RK Logistics. "And it's not letting up. We're currently putting that growth into our Hayward and Fremont facilities, where we expect to hire another three managers, six supervisors, and up to 40 hourly employees by the end of this year."
About RK Logistics Group:
"RK Logistics is a premier 3PL provider of full-spectrum, customised supply chain services for the world's most demanding customers. RK's manufacturing support, warehousing, order fulfilment and transportation services feature lean practices, ISO-9001 and CA Board of Pharmacy 3PL Certifications, which is unique to a family-owned business. RK Logistics is also a certified minority business enterprise." 
SEE ALSO