A roadmap to modernise your salesforce with millennials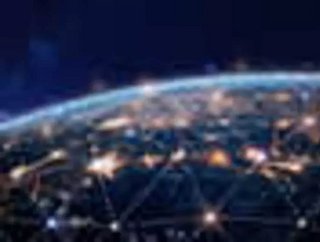 The global workforce is experiencing a generational shift: By 2020, millennials will represent the largest generation in the workplace, at 35%, while th...
The global workforce is experiencing a generational shift: By 2020, millennials will represent the largest generation in the workplace, at 35%, while the share of baby boomers will drop to 22%.
This presents an especially challenging forecast for manufacturing sales teams, many of which consist largely of baby boomers who are expected to retire in the next 10-15 years. With 85% of current sales people saying they would recommend a career in sales to a young person, there is significant potential for millennials to find fulfilling careers in manufacturing sales. The global salesforce is forecasted to remain relatively stable through 2020, at .46% compound annual growth rate—good news for millennials, who are likely to prioritize job security over other considerations.
So, how can manufacturing companies attract this new generation of sellers? It starts with careful planning and gaining clarity about what millennials want and need in a job.
Play up the opportunity to become a specialist
Like most other generations, compensation represents the No. 1 factor that affects millennials' assessment of a potential job. But they're also looking for a company and role that speaks to their individual values and interests. Recent graduates with an engineering background may not have considered sales as a career path, but manufacturing sales affords millennials the opportunity to develop expertise in fascinating, cutting-edge technology. Play up the exciting technology behind your company's automated sensors or the new software powering its robotics division.
 
Update your internal tech tools
Millennials don't just want the opportunity to sell the latest technology; they expect technology to power their everyday work. As a digital-first generation, millennials live on their smartphones, and bring strong technical knowledge to the table. Companies that provide technology tools, especially those that incorporate your proven sales methodology, demonstrate they're prepared for the future.
Make sure your company and the prospect are a good match
If your company hopes to attract millennials, it needs to apply a forward-thinking approach. This includes your business practices and ethics, work-life balance and the flexibility of the work environment.
As with any role and potential hire, your sales and human resources departments should have a solid definition of the characteristics, skills and personality traits that will make a millennial applicant a good fit. Employ talent and skills assessments during your interview process to help ensure a cultural fit and determine where their strengths can serve your company — and how you can develop their skills once they are on board.
Develop training programs that go beyond the technical
Millennials may possess extensive technical knowledge that helps them understand the technical aspects of manufacturing sales. But with the increase in the number of stakeholders involved in the manufacturing sales decision making process, it's just important to spend time training and coaching them on best practices on connecting with customers as it is understanding a product's purpose. Young sellers need to identify and speak to the value of solutions based on each person's valid business reasons.
Organizations that blend sales training with technical and product training achieve greater success—companies whose reps exceed client expectations in providing insights and perspectives have win rates 12.4% higher than those who simply meet expectations.
Invest in long-term development and retention
While millennials have higher rates of turnover than prior generations, they're likely to return loyalty when they receive it from an employer. Millennials who believe their companies exhibit a high-trust culture are 22 times more likely to want to work there for a long time.
Companies can demonstrate this trust by investing in millennial sellers for the long-term. Ask millennials about their career priorities, such as participating in the launch of a new technology. Help them envision a long future at your company by setting benchmark goals and drawing up career paths. Give them opportunities to show their capacity to lead from the beginning.
With unemployment rates at historic lows, millennials know they have choices when it comes to their next employers. Manufacturing sales organizations have an opportunity to sell themselves and prove their worth as an attractive workplace.
By Pamela Hammers, independent sales consultant, Miller Heiman Group