Rockwell Automation: Smart Manufacturing growing in Asia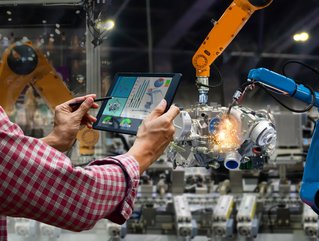 Research from Plex Systems, a Rockwell Automation company shows that businesses across the Asia-Pacific say smart manufacturing is vital for future success
Plex Systems, a part of the Rockwell Automation company and a leader in smart manufacturing solutions, has shared the results of The State of Smart Manufacturing Report, its 7th annual study.
Research shows that in 2021, smart manufacturing usage increased by 50% across the world and that this technology is now solving the manufacturing industry's toughest challenges.
Smart manufacturing increase in response to COVID-19
The global study questioned 300 manufacturers across automotive, food and beverage, electronics and other businesses. Results show:
By the end of the year, 75% of the respondents said that their organisation would use some element of smart manufacturing
69% of respondents said that manufacturing execution systems (MES) were the most critical or significant smart manufacturing initiative
Organisations plan to use more machine learning and AI over the next five years
More than 50% of APAC organisations said they would implement cloud for risk mitigation
Manufacturers value smart technology to improve businesses
Plato said 'Necessity is the mother of invention' and the reports findings show that this is still true, 2,500 years later - although the manufacturing sector has changed a bit.
The State of Smart Manufacturing Report shows that COVID-19 has exposed and exacerbated the potentially harmful conditions in the manufacturing sector and ignited a desire to solve these issues.

"This report aims to help manufacturers benchmark their technology strategy and incorporate smart manufacturing best practices to stay competitive and thrive," said Jerry Foster, Chief Technology Officer, Plex Systems. "A scalable technology strategy makes it possible to incrementally adopt solutions and achieve value quickly. As manufacturers look to streamline processes and solve today's challenges, they are placing significant value on using smart technology to address and improve actual business outcomes."
"Asia's manufacturing sector has been adversely impacted by the pandemic and global crises such as the civil unrest in eastern Europe. As a key global hub for manufacturing which accounts for nearly half of the worldwide manufacturing output, Asia-Pacific economies are depending on their industrial sectors to drive recovery post-pandemic," said Steven Chiu, Asia-Pacific sales leader, Plex Systems. "The adoption of smart manufacturing solutions, such as cloud-based technologies, has become imperative for APAC organisations to stay competitive and thrive. The report findings show that organisations in the region are placing significant value on using such technologies to address and improve actual business outcomes."