Rolls-Royce recognised for intelligent manufacturing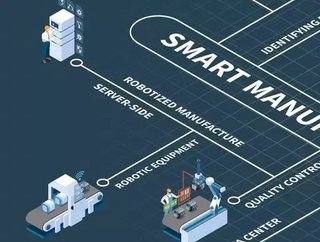 Rolls-Royce has been recognised by The US Department of Commerce for its investments in intelligent manufacturing...
In an announcement made by Rolls-Royce, the company reported that it has been recognised by The US Department of Commerce/Select USA for its major investments made in intelligent manufacturing in North America.
"Rolls-Royce is delighted to be recognised by the U.S. Department of Commerce/SelectUSA for the continual investment and game-changing improvement in our manufacturing capabilities. Rolls-Royce is leading the way in digital manufacturing, and our over $600 million investment in facilities and technology in Indianapolis has resulted in one of the most modern and efficient facilities anywhere among our global operations. These intelligent manufacturing capabilities help us to provide state-of-the-art, cost-competitive solutions and products to support our customer's critical missions day-in, day-out," commented Phil Burkholder, Rolls-Royce, Executive Vice President, Global Defense Manufacturing, Assembly and Test.
Over the past five years, Rolls-Royce has made a wide variety of improvements to its manufacturing operations including new automated manufacturing, digital design and planning, and upgrades in manufacturing methods and planning, which have reportedly all led to increased efficiency and productivity for the automotive manufacturers operations in North America.
Presented to Rolls-Royce by Dina Beaumont, acting executive director of SelectUSA following the automotive manufacturers nomination by the Indiana Economic Development Corporation.
In modernising its operations, officials from both the state of Indiana and the city of Indianapolis have collaborated on the Rolls-Royce on its program. In addition to its modernisation program in Indianapolis, the automotive manufacturer has also launched a facility modernisation program in its naval locations in Walpole, Massachusetts, and Pascagoula, Mississippi in the past year.
Currently in its United States (US) operations Rolls-Royce employees almost 6,000 people coast-to-coast.
For more information on manufacturing topics - please take a look at the latest edition of