Should Great Wall Motors try to acquire Fiat Chrysler Automobiles?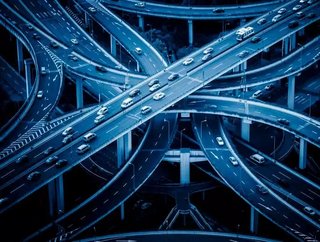 Great Wall Motors, the Chinese automobile giant, has expressed interest in buying Fiat Chrysler Automobiles (FCA). While GWM has confirmed its intentio...
Great Wall Motors, the Chinese automobile giant, has expressed interest in buying Fiat Chrysler Automobiles (FCA).
While GWM has confirmed its intentions, FCA stated yesterday that it has not yet been officially approached and that its focus is firmly set on a four year growth plan.
Yupu Lin is a Research Fellow in the Strategy & International Business Group at Warwick Business School, and researches cross-border mergers and acquisitions. Dr. Lin offered the following comment on this news:
"Although Great Wall Motors is the largest SUV maker in China, it has a key technology void, a weakness hindering its long-term development due to a lack of sufficient R&D expenditure.
"Acquiring FCA, especially JEEP, will overcome this weakness and enhance its technological capacity in SUV manufacturing.
"Great Wall Motors' SUV brands, such as Haval and Wey, have a decent market share in the low and middle ends of the Chinese vehicle market, but they have lacked the ability to win customers in the high end market, especially for luxury vehicles. This potential deal will enhance its competitive ability in the high end of the Chinese SUV market and realise a brand upgrade through JEEP.
"It would be difficult for Great Wall to acquire the whole FCA group without external finance given the difference in their respective market values. Furthermore, it is arguable whether Great Wall has sufficient experience in running a global business such as FCA and solving the current operating problems which FCA is encountering.
"Even if Great Wall acquires JEEP separately, it would still face a financial leverage requirement as JEEP is valued at $US33.5bn. Plus, there is a potential challenge from the US regulatory bodies.
"If the deal were completed and approved, JEEP would enlarge its market share in China facilitated by the domestic sales channel of Great Wall. Meanwhile, FCA would obtain capital to overcome its current financial difficulty and be able to focus on its product line transformation.
"Recently, many Chinese companies have been actively participating in global M&A activity. The Chinese Government has a relatively complicated view.
"It supports the domestic enterprises which have the ability to participate in cross-border M&A activity in consideration of industrial upgrade, enterprise expansion and internationalisation.
"However, it increasingly discourages the frequent overseas investments in consideration of capital escape. Therefore, Great Wall would increase its chances of completing the acquisition if it used offshore finance in its takeover structure."