Six trends standing between manufacturers and the factory of the future
By Tom Leeson, MSc, industry marketing strategist for manufacturing, OpenText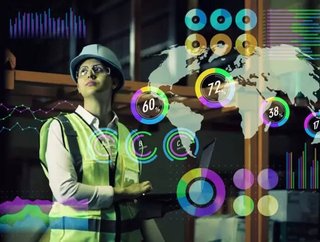 The factory of the future – often calledthe smart factory– could potentially add$1.5 trn to the global economyby 2022. Implementing digital technolo...
The factory of the future – often called the smart factory – could potentially add $1.5 trn to the global economy by 2022. Implementing digital technologies to transform factory operations has now become imperative for every company, from the automotive to high tech manufacturing industries. Yet it can be difficult to do this successfully.
Automation is not new to the manufacturing sector. However, while it has historically focused on discreet operational improvements, the factory of the future will move beyond traditional automation to be built around a fully intelligent and connected system. Driven by a constant stream of data from business, operational and production applications, this system will quickly learn and adapt to new and changing demands to create a truly smart factory.
Moving to the smart factory model brings many benefits. Deloitte has pinpointed the power of the factory of the future as "its ability to evolve and grow along with the changing needs of the organisation – whether they be shifting customer demand, expansion into new markets, development of new products or services, more predictive and responsive approaches to operations and maintenance, incorporation of new processes or technologies, or near-real-time changes to production".
Capgemini has endeavoured to put figures against these benefits – and these should be catching industry attention. "Manufacturers expect on-time-delivery of the finished products to accelerate by 13 times, while quality indicators to improve at more than 12 times the rate of improvement since 1990. At the same time, overall productivity and labour cost improvements are reported to accelerate at 7 times and 9 times the rate of growth since 1990, respectively."
However, despite all these benefits, the consulting firm identified one small but important problem: manufacturers are not yet seeing success from this drive to create the factory of the future. In fact, although 76% confirmed they had already launched – or were in the process of launching – a smart factory initiative, only 16% were happy with their efforts.
So which key trends are holding the industry back from achieving the factory of the future?
Supply chain digitisation
To date, many manufacturers – particularly in the automotive sector – have started to implement smart factory components in areas like planning and maintenance. Yet the factory of the future needs to go beyond the factory floor, reaching beyond the four walls to integrate with suppliers and customers. Digitisation is changing the entire supply chain from a linear, sequential operation to an interconnected, open and multi-layered ecosystem of trading partners. Manufacturers need to consider how to integrate their smart factories into these new digital supply chains to see real success. 
See also
Data monetisation
Data is essential to the factory of the future. Using advanced analytics and applied AI, data will drive every process, detect any operational errors, provide user feedback and improve both the quality and volume of production output. Consider the future of an automotive manufacturer. Factories will see far more customisation facilitated by data that identifies demand, minimises the downtime needed for retooling and resetting, and enables the 'run of one'. As a result, manufacturers will be able to look at how they can exploit their data to create new data-driven products and services, such as predictive maintenance capabilities within connected vehicles.
Digital transformation
To some, 'digital transformation' means shifting from paper-based to digital processes. The factory of the future takes this one step further. This transformation – driven in part by the rapid growth of the Internet of Things – relies on the convergence of operations technology and information technology. This integration ensures every aspect of factory operations can be connected and monitored. In this scenario, IoT data can be used in many different ways, whether simply feeding into operational systems to improve performance or blending with data from other enterprise systems to start changing how the entire factory and supply chain operates.
Disruptive technologies
Advanced analytics, AI, drones, blockchain, robotics, 3D printing and wearables... In truth, IoT is just one of the many disruptive digital technologies confronting manufacturers today. Yet given the different production process requirements within every organisation, there can be no 'one size fits all' approach to the factory of the future. Instead, each individual company needs to work out the best combination of disruptive technologies to meet their specific business goals.
Widening skills gap
The key to a successful digital transformation project is people – not just technology. This is particularly true when considering smart factories of the future. While increased digitisation is unlikely to reduce headcount, the roles and responsibilities of employees will change as operations technology and information technology become more closely integrated. Some more repetitive tasks may switch to become automated processes best completed by robots but other high value and knowledge-based roles will emerge to exploit the data within the system. Agile and adaptive change management will ensure staff can effectively move between roles and gain access to the new skills they require.
Governance, risk and compliance
Deloitte has highlighted that traditional governance, risk and compliance models will fundamentally change due to one of the smart factory's most valuable features: its ability to self-optimise, self-adapt, and autonomously run production processes.
By reducing the need for human intervention, automated systems bring fewer errors and less risk. Yet governance and compliance policies require organisations to monitor and audit the machines that now fulfil this aspect of their business. Additionally, the connectivity of the smart factory extends into the wider trading partner ecosystem so any governance, risk and compliance policies, procedures and technologies need to take full account of this new, interconnected and more collaborative way of working.
No one doubts whether the factory of the future will be intelligent and connected but there is industry uncertainty around how long it will take to get there. Yet the word 'future' is misleading. The benefits are too substantial to prevent this industry change from coming quickly. Intelligent and connected factories are likely to appear in the next few years.
Capgemini suggests that implementing a smart factory approach can lead to operating margin gains of over 100%. With so much to play for, manufacturers will find ways to achieve the factory of the future sooner rather than later.