Smart manufacturing can provide food packaging traceability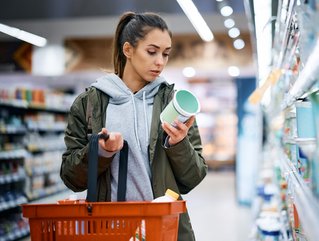 Food labels
Jim Bresler, Director of Product Management at Plex, a Rockwell Automation company, on how smart manufacturing can provide food packaging traceability
Jim Bresler is the Director of Product Management for Food and Beverage at Plex, by Rockwell Automation. He has over 25 years of experience developing and implementing smart manufacturing solutions (ERP, MES, QMS) for food and beverage manufacturers.
"I have an industry role coordinating all aspects of the business working with sales and marketing, with customers, with our professional services team and partners, and with our documentation and education services teams," Bresler says. "It really is a business within a business role looking to make our customers and our company successful in the Food & Beverage industry, and in CPG/hybrid industries more broadly."
Plex, by Rockwell Automation, is a leader in cloud-delivered smart manufacturing solutions, empowering the world's manufacturers to make incredible products.
"Our platform gives manufacturers the ability to connect, automate, track, and analyse every aspect of their business to drive transformation. The Plex Smart Manufacturing Platform™ includes solutions for manufacturing execution (MES), ERP, quality, supply chain planning and management, asset performance management, production monitoring, process automation and analytics to connect people, systems, machines and supply chains, enabling them to lead with precision, efficiency and agility."
Here, Bresler tells us about how smart manufacturing can help consumers make healthier diet choices.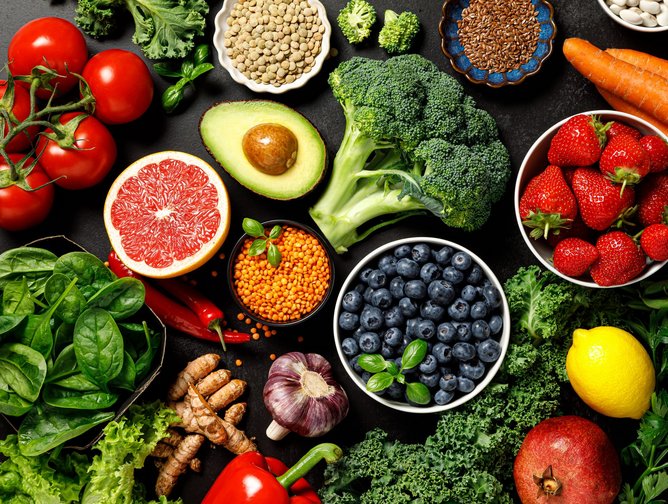 Fruit and vegetables
Do Americans eat enough fruits and vegetables?

"We don't just "think" this, we know it. According to the CDC, only 1 in 10 adults eat enough fruits and vegetables. Studies have found that high cost, and limited availability and access are some of the reasons people do not consume enough fruits and vegetables. Others mention not having enough time to prepare healthy options or just lack of awareness of the impact.
"Americans are responding to these challenges by selecting more highly processed foods. These foods are less likely to support dietary standards for fruits and vegetable consumption, and often exceed sugar and salt intake guidelines."
Tell us about the new 'Healthy Food' labeling.
"The FDA has proposed changing the way foods are labeled in an effort to improve the diet choices of Americans, and reduce chronic disease associated with poor nutritional choices. Soon, manufacturers that put claims like 'healthy' on their food labels may have to meet updated criteria set by the FDA. Under the proposed definition of 'healthy', products would need to:
Contain a certain amount of food from at least one of the food groups or sub-groups (fruits, vegetables, dairy, grains, protein)
Adhere to specific limits for certain nutrients, such as saturated fat, sodium and added sugars
"For example, a cereal would need to contain ¾ ounces of whole grains and contain no more than 1 gram of saturated fat, 230 milligrams of sodium and 2.5 grams of added sugars per serving.
"This proposed plan will also include the creation of a symbol that food and beverage manufacturers can voluntarily use to label their products. Easily identifiable symbols may be especially helpful for those with lower nutritional knowledge to identify foods that can be the foundation of a healthy eating pattern."
Tell us about the leading cause of death and disability in the USA?
"The leading cause of death in the United States is heart disease, and lifestyle choices like unhealthy diet are a major contributing factor. Heart disease kills one person every 34 seconds in the United States and costs the nation US$229B each year."
What are chronic lifestyle-related diseases and how are they related to diet?
"Heart disease, obesity, type 2 diabetes and certain types of cancer can be attributed to poor diet choices. Unfortunately, most people in the United States don't eat a healthy diet and consume too much sodium, saturated fat, and sugar, increasing their risk of chronic diseases.
"One study found 60% of youth ages 2-19 drink at least one sugary drink per day and 50% of adults do the same. That may not seem like a big deal, but sugary drinks are the leading source of sugar in the American diet."
How can better food choices help people to lead better lives?
"The list of benefits people can discover when they eat healthier is long!
"First, adults who eat a healthy diet are statistically likely to live longer. Those suffering from chronic diseases can manage their conditions by eating healthier options with more fruits, vegetables, whole grains, and lean protein, while also limiting sugar, saturated fat and sodium.
"Eating healthy can also lead to healthier skin, teeth and eyes, support muscle development, boost immunity, strengthen bones and help with digestive function. These health benefits can be seen across all ages and demographics."
What is the role of food manufacturers in this?
"Food and beverages manufacturers are already accustomed to adhering to high standards with regards to operations and quality, and these proposed FDA labels are another way they may have to prove they are measuring and tracing their production to give an accurate account of how 'healthy' their final product is.
"Manufacturers will still produce products that do not qualify as 'healthy', like candy bars, but this proposed labeling system should provide consumers with information they can trust and use to make better decisions for themselves and their families."
Tell us about how smart manufacturing systems provide traceability.
"Just like consumers want to trust the information they are reading on their food packaging, manufacturers want to trust the information they are receiving from various points across their product's lifecycle. Traceability has been a major benefit of smart manufacturing in the food and beverage industry, especially when it comes to recalls. In the past, if a company needed to recall a product, they would need to pull all their product off the shelves. However, with today's ability to trace products, the company could pinpoint the exact batch that was affected and only need to recall the limited supply."
How do existing quality management systems (QMS) help support food manufacturers to achieve the FDA's 'healthy food' standards?
"Revisiting the example above about cereal, quality management systems ensure that there are documented processes ensuring compliance , such as the right amount of whole grains to qualify as 'healthy'.
"The government and food manufacturers cannot force people to make different choices, but with smart manufacturing systems that include robust traceability and quality management, they can provide a trustworthy source of information from which to base their decisions."