Testing New Tech? Made Smarter Has Got You Covered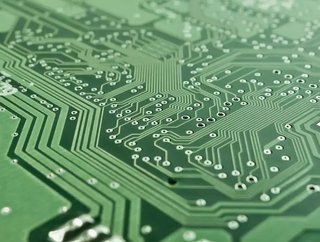 New Smart Factory Innovation Hubs offer testing areas for revolutionary tech...
has partnered with to provide 'Innovation Hubs', sandpit environments designed to allow businesses to test out digital manufacturing solutions with minimal risk, by providing 'hubs' that will allow them to test these new tech ideas. 
Juergen Maier, co-chair of Made Smarter, makes a note of how important having access to these innovation hubs will be for companies looking to evolve alongside the globe amidst the aftermath of the global pandemic: "As businesses fight their way through this second lockdown, speeding up the uptake and development of new ground-breaking digital technologies has never been more important. These new Made Smarter Smart Factory Innovation Hubs will give smaller companies access to world-class expert support to turbo-charge new digital innovation and projects. This will deliver that much-needed boost to both individual businesses and the economy as a whole, as companies push forward to create the new "must-have" technologies of the future in order to compete in the global marketplace."
The Made Smarter offering, delivered by HVM Catapult, will be made up of 16 physical and virtual hubs, giving businesses the opportunity to see how effective industrial digital technologies will be in various sectors, ranging from food and drink to pharmaceuticals. Having the ability to test projects in an industry-like environment, with access to expert support, is perfect for the evolving technologies of the manufacturing world. 
A handful of the physical and virtual spaces include:
Additive Manufacturing
Cybersecurity for Manufacturing
Electronics 4.0
Pharmaceuticals
Digitally supported manual operations
Digital Automation & Logistics
The list goes on, of course, but these are just a few key hubs. Notably, those listed above may benefit the most, as prototyping for these areas can be costly and take time, but HVM Catapult and Made Smarter are offering these pilot services for free for participating companies. The funding for these hubs was awarded by UK Research and Innovation through the Industrial Strategy Challenge Fund. 
Dick Elsy, CEO of the HVM Catapult, goes into detail about the unique opportunities this combined effort offers for projects across many fields: "We're pleased to work with UK businesses looking to harness innovative digital technologies to transform their performance and competitiveness. The Smart Factory Innovation Hubs present an exciting opportunity to apply HVM Catapult's deep industry knowledge and expertise to projects which require increased speed and agility. We are uniquely positioned to offer a sandpit environment for quick-fire feasibility projects for manufacturers and a testbed for manufacturing technology providers to develop, demonstrate and test new applications. Working together with Made Smarter and businesses of all sizes, we look forward to stimulating growth through better use of digital technologies in manufacturing."
With this revolutionary option being available to a plethora of industrial sectors, it's clear that technology really is the way forward, and with the potential for more out-going ideas to be thoroughly tested, this may be the first glimpse into how the world will be shaped by technology.