Top 5 cash flow challenges for manufacturers
By Brian Morgan, Director – CFO Advisory, Rimilia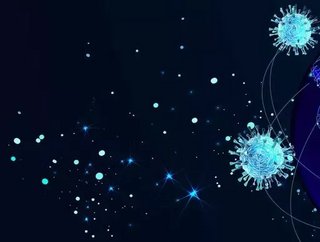 Manufacturers around the world are still coming to terms with the impact that COVID-19 is having on their business...
Before the current situation emerged, many companies were experiencing pressures on profit margins. Declining profitability will impact cash flows and late payments will impact provisions which in turn will impact on profitability – so what are the key challenges that manufacturers are facing right now?
Stock forecasting
The laws of supply and demand have never been more clearly illustrated than during the current crisis. Panic has shaped buying habits, with sales of hand sanitiser gel amid the outbreak. Overtrading and exponential growth often puts a strain on liquid assets, especially when the urge to hire more staff and buy more equipment comes before the growth starts to generate profits, which can put a strain on cash flow.
On the other side of the coin, however, suppliers to many of the major retailing chains in the US are being told that at incoming containers at US ports of entry.
Demand forecasting is a huge deal for manufacturers, and this has never been more necessary. Until it's sold, idle inventory represents cash that's just sitting on a shelf – this inevitably ties up cash and creates an increased risk that stocks become obsolete. Manufacturers have to be very careful to keep just enough stock on hand that it moves quickly but isn't left to gather dust.
Running an efficient supply chain is dependent on keeping inventories stocked to the ideal levels and fulfilling your customer orders - investing in AI software to determine the right quantities and locations for stock is a way to avoid inventory issues. Using its own data to forecast supply and demand as accurately as possible, manufacturers can minimise the money tied up in stock, avoiding stock shortages at times of high-demand, and identifying otherwise hidden inefficiencies.
Over-Investment in Capacity
Another challenge that overtrading can create, especially with the general public stockpiling items, is over-investment in capacity. Manufacturers may feel the need to invest in a bunch of new factory equipment to drastically expand their production capacity in response to current demand. But then, just as quickly as it arrives, the demand for their goods drops off for whatever reason. Now the business is left with expensive equipment, for which it's probably still paying, that's not being used. This is a waste of cash and could lead to cash flow problems.
Allowing Customers Too Much Credit 
Manufacturers are often pressured to allow their customers long payment terms to pay their bills, especially in the current circumstances. While this might be a way to build goodwill with customers, it results in a lack of cash flow that could become permanent if the account goes into collections. 
By using predictive analytics in the finance department, businesses can identify potential hotbeds of risk in the supply chain – for example, identifying a financially struggling partner or supplier. By predicting and resolving these issues, buyers can minimise or even potentially avoid disruption before it occurs by altering their supply cycle or finding an alternative supplier. 
This also lets manufacturers better assess credit limits by dynamically reviewing and adjusting credit limits using their own, more accurate data and risk models, creating a potentially enormous sales opportunity.
Getting control over their most valuable asset – their debtors
'Debtors' is often the largest asset on the balance sheet and it represents a hidden source of capital which, if focused on, reduces the need for the board to look externally for additional financing. By automating cash collection and allocation, businesses can quickly unlock working capital, redeploy staff to more valuable work, and gain greater visibility of customer behaviour which is critical for long term health. Manufacturers should look manage their debtors as efficiently as possible so if there is uncertainty, it doesn't impact the business's cash flow. 
In particular, software such as Financial Relationship Management (FRM) deploys AI to current customer financial information to make better sales and credit decisions, allowing the organisation to increase revenue, improve customer satisfaction and reduce risk. This technology connects the front and back office functions, enabling the finance, sales and customer success teams to work together to optimise customer relationships. With insights bolstered by AI technology, teams can better manage the customer lifecycle from the point of acquisition through to collections and dispute resolution. In addition, FRM transforms the order-to-cash cycle by automatically matching payments against outstanding invoices, significantly speeding up the processing of all payments. This both reduces unallocated cash in the business, and the amount of manual and repetitive activity needed for this task, while unlocking working capital at the same time.
Today's finance leaders must focus on adaptability, flexibility, and balance to create the agility that's required for success in periods of downturn. Many organisations are finding ways to speed up customer insight in order to understand which customers hold the most value and which hold the most risk. This, in turn, helps create a more predictable cash flow and the stability to effectively plan, invest, grow, as well as reduce borrowing and increase profit.
The need for good credit management to protect your cash flow and working capital becomes even more critical at a time of uncertainty due to economic factors such as Brexit, COVID-19 and political turmoil. Intelligent automation technologies are fast becoming the answer for those looking to improve working capital management and unlock hidden cash.