Toyota named top automotive manufacturer, followed by Volkswagen and GM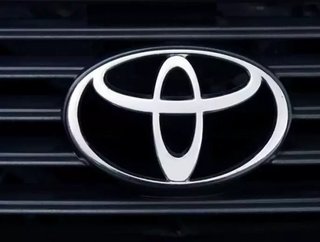 Toyota has been named the worlds top selling automaker in the first nine months of 2014, reporting record sales of 7.615 million vehicles, up nearly 3 p...
Toyota has been named the world's top selling automaker in the first nine months of 2014, reporting record sales of 7.615 million vehicles, up nearly 3 percent from the previous year.
It beat long-time rivals Volkswagen and General Motors to the top spot. Volkswagen reported sales of 7.4 million vehicles from January to September, while GM came in a close third with reported sales of 7.372 million cars and trucks worldwide.
The Japanese automotive manufacturer Toyota has led the pack throughout the year; in the first half of 2014 it sold almost 5.1 million vehicles. Last year it sold a record 9.98 million and is projecting annual sales of 10.2 million this year. If achieved this will be an auto industry record.
"The car industry is a snapshot of consumer optimism," says Bob Carter, senior vice president of automotive operations for Toyota US.
Toyota, which makes the Camry sedan, Prius hybrid and Lexus luxury models, is doing well despite difficulties in its home Japanese market, where a rise in the sales tax has dampened spending overall, especially in the automotive sector.
Despite record results, Toyota has publicly played down its market leading position, saying its focus is on delivering good cars, one at a time. This is potentially due to the fact that competition is tense among the top three players, who have been close on each other's heels, competing not only in developed markets such as the U.S. and Europe, but also in emerging markets such as China and the rest of Asia.
Volkswagen, which nudged GM out of second in the first half of the year, stayed ahead of the Detroit automaker even though GM had its best third-quarter global sales since 1980, led by strong sales in China and growth in North America.
GM does not give annual sales projections, but Volkswagen has said it aims to deliver 10 million vehicles this year.
General Motors was the No. 1 selling automaker for more than seven decades before losing the title to Toyota in 2008. GM retook the sales crown in 2011, when Toyota's production was hurt by the earthquake and tsunami in northeastern Japan.
Toyota made a comeback in 2012, and kept that lead in 2013.