UK Manufacturers Anticipate Record Growth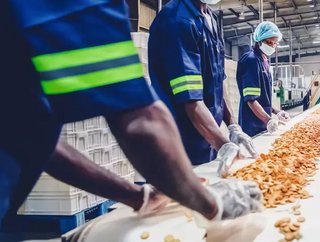 According to a May IHS Markit survey, manufacturing in the UK has reached record highs in 2021
This spring and summer, the UK has seen record growth in manufacturing. As the nation recovers from the pandemic and parts of the economy re-open, demand for goods has skyrocketed. The UK Manufacturing PMI rose to 65.6 in May. In addition, new manufacturing orders have reached their highest rate in thirty years. '[We've seen] a month of survey records, as the manufacturing sector not only held its ground, but increased its share of productivity for the UK economy with higher levels of orders, job creation and optimism', said Duncan Brock, the Group Director at the Chartered Institute of Procurement and Supply. 
Why the Good News? 
Part of the manufacturing boost is due to Britain's reopening economy. Pandemic restrictions have eased, and manufacturers no longer have to equip their production lines with such lengthy safety procedures. In addition, consumers are ready to spend their money after long months of quarantine. And local consumers aren't the only ones ready to buy goods. According to Brock, the level of export orders from Europe, the U.S., and the Far East has reached its highest level since at least 1996. This trend is expected to continue through at least the end of 2021. 
What's the Flip Side? 
Despite UK manufacturers doing quite well for themselves, the nation runs the risk of high inflation. As Brock explained: 'The march of the makers has turned into a sprint as the blocks of lockdowns have been removed'. In the midst of this competition—and as demand outstrips supply—both output and input costs have risen. Like a poker game with a high ante, smaller firms will struggle to pay in to compete. 
High demand has also led to major backlogs in manufacturing. Material shortages of electronics, plastics, and raw materials, in addition to port and post-Brexit problems, have slowed production. 'British manufacturers continue to face pressure on their supply chain', said Dan Farrell, Accenture's Industry X Technology Lead in the UK. Now, the time delay to get materials is one of the greatest in history. 
What Will 2021 Hold? 
Yet Brits, the recent American Fourth of July celebration aside, don't often give up without a fight. Manufacturers have started to hire more workers and invest more into recruitment. According to IHS Markit's May survey, 70% of companies think that production will be even higher in a year. 'Growth is boosted by the unlocking of economies from COVID restrictions and ongoing vaccination programmes', said Rob Dobson, Director at IHS Markit. 'This is being felt across the globe'. 
Overall, businesses in the UK plan to expand, expecting rapid economic recovery in vaccinated countries. Inflation aside, the nation intends to gain international trade influence. In this regard, technology will be the key to resilience. The pandemic has accelerated the rate at which manufacturers are investing in new technology. From operations to warehouse logistics, leading companies have introduced robotics, 5G technology, and digital systems.
In fact, Accenture predicts that UK manufacturers will continue to digitise their processes and bring back production to local shores. Said Farrell, their Industry X Technology Lead: 'It's vital that manufacturers continue to upskill their people to make the most of new technologies—and fuel an impressive rebound in manufacturing'.