UK manufacturers priorities cyber risks & digital post COVID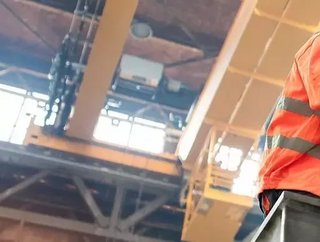 Latest PwC research identifies that UK manufacturers will priorities cyber risk and a digital future post COVID-19...
During its latest , PwC identifies how shifts in the world marketplace due to technology, rising cyber risks, evolving customer needs, and employee behaviours are transforming the ways in which manufacturers are operating. 
"As the pandemic took hold, manufacturers faced unprecedented disruption revealing some weaknesses in end-to-end activities and an increasing prevalence in cyber attacks. When combined with the impact of Brexit, it's clearly shown just how vital it is for UK manufacturers to embed agility and resilience into their business models - and that they need to act swiftly," commented Cara Haffey, UK industrial manufacturing and automotive leader at PwC. 
Key cybersecurity findings from the report
Cybersecurity is an urgent priority for 63% of UK manufacturers, with one in five having experienced a cyber attack
43% of respondents are investing in application security, firewalls and antivirus precautions
38% of respondents will be focusing on their cyber response and recovery plans in the next 12 to 24 months
35% of UK manufacturers plan to upskill staff in cybersecurity 
Other key findings
Productivity and efficiency is a priority for the UK compared to other countries (Germany 65%, China 58%, Japan 57%, US 52%)
UK manufacturers are prioritising the internet of things (78%), public and private cloud (65%), and robotic process automation (47%)
Supply chain transparency and risk analysis is an immediate action point for UK manufacturers (45%), while vertical integration of the supply chain is a long term focus (33%)
Demand forecasting is a top supply chain priority short and long term (48%), with track and trace solutions being another focus point (42%) alongside ESG strategies (13%)
"UK manufacturers have shown their capacity to react swiftly to new market environments and challenges and forge new inter-sector partnerships during this pandemic and it's critical they continue to do this as they look to the future. It's rare for manufacturers to have the capacity, downtime, or headroom to make such significant changes and it's vital they don't waste this opportunity," added Haffey.
For more information on manufacturing topics - please take a look at the latest edition of