US manufacturing reaches 18-month high despite COVID-19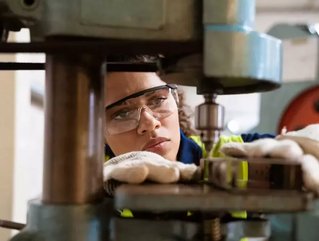 Manufacturing activity in the United States has reached its highest level in almost 18 months as orders increase despite an rise in COVID-19 infections...
Despite the considerable growth, the road to a full recovery for the manufacturing industry remains long. Following a survey from the Institute for Supply Management (ISM), it showed that hiring at factories has remained subdued for a year now, with around 72% of industries reporting growth last month.
James Knightly, chief international economist at ING in New York, commented: "After the scale of shutdowns we really should be seeing a large proportion of firms saying they are experiencing rising output. Jobs continue to be lost in the sector. With COVID-19 cases picking up, businesses are likely to remain cautious."
The ISM said its index of national factory activity increased to a reading of 54.2 in the last month from 52.6 in June. It was the strongest showing since March 2019 and marked two consecutive months of expansion. A reading above 50 indicated growth in manufacturing, accounting for 11% of the US economy. 
The ISM confirmed that the "sentiment was generally optimistic" among manufacturers. The continued improvement in the landscape of the manufacturing industry is encouraging considering the ongoing impact of the coronavirus pandemic. 
The ISM added that 13 industries including wood products, primary metals and electrical equipment, appliances and components reported growth in July. Manufacturers of transportation equipment, machinery and fabricated metal products reported contraction. The ISM's forward-looking new orders sub-index increased to a reading of 61.5 in July, the highest since September 2018, from 56.4 in June. The survey's measure of order backlogs at factories rebounded as did others for exports.