Volkswagen Group to build six Gigafactories in Europe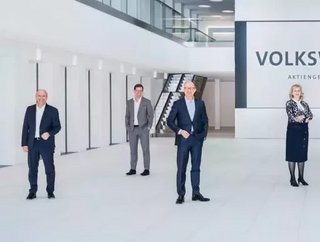 Volkswagen Group announces ambitious plans to build six Gigafactories in Europe...
Stepping up the pace of its transformation to be "the leading provider of individual mobility in the electric and fully connected age," has set bold ambitions to systematically enhance its platform strategy , which will be based on largely standardised technical foundations.
The Group's new platform roadmap will include four elements, hardware, software, batteries and charging, and mobility services, to reduce complexity, leverage economies of scale and synergies between brands, and generally accelerate the Group's transformation.
"Electrification and digitalisation are changing the vehicle faster and more radically than ever before. Economies of scale are absolutely critical for both issues. Our platform roadmap will put us in an even better position to tap the full potential of our Group alliance. By pooling the strengths of our strong brands, we will thus be able to scale up our future technologies even faster and maximize the number of people benefiting from them," commented Herbert Diess, CEO of Volkswagen Aktiengesellschaft.
Volkswagen's platform strategy for batteries and charging
To begin in 2023, Volkswagen Group plans to introduce a unified cell to be scaled around the world. By 2030, Volkswagen plans to have the unified cell installed in 80 per cent of all its electric vehicles across its brands, reducing the cost of battery cells by up to 50 per cent in the entry level segment, and up to 30 per cent in the volume segment.
In order to ensure that it meets the demand for battery cells, Volkswagen Group - alongside its partners - plans to build six cell factories (Gigafactories) with a total capacity of 240 gigawatt hours in Europe by the end of the decade.
Volkswagen Group's 'big electric offensive'
With ambitions to be a global market leader in electric mobility by 2025, Volkswagen Group reports that it more than tripled its sales of all-electric vehicles in 2020.
To continue its ambitions, Volkswagen Group plans to invest €46 billion in electric mobility and hybridisation over the next five years.
Did you know? Volkswagen Group has furthered its Collaborative partnership with Northvolt with a
For more information on manufacturing topics - please take a look at the latest edition of