WEF: accelerating sustainable manufacturing amidst COVID-19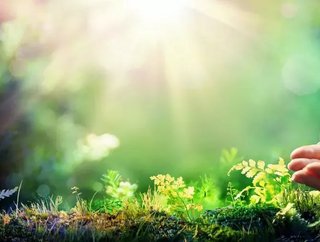 Manufacturing Global examines a recent WEF article "Why sustainable manufacturing makes economic as well as ethical sense...
With the COVID-19 pandemic significantly impacting global manufacturing demand and supply chains globally, there has been a considerable shift in global emissions. With such a reduction in human activity, there has been an almost in 2020 to their lowest level in a decade. The UN advises global emissions must be reduced to this same extent, each year, for the subsequent decade to limit global warming to 1.5˚C.
Manufacturing has been forced to change at an unprecedented rate over the past three months, with both finding ways to innovate given the scarcity of resources and to enhance digital transformation. Having seen such a decrease, it has shown that change is possible and companies should look into their environmental, social and governance (ESG) benchmarking and reporting regimes to drive change.
In a recent Blackrock report, despite the recent turmoil, companies with a record of good customer relations or robust corporate culture are demonstrating resilient financial performance. In fact, to date, over 90% of sustainable indices have outperformed their parent benchmarks during the COVID-19 pandemic.
As a large consumer of energy, responsible for over a quarter of global CO2 emissions, industry must take a leading role in fostering an economic recovery with sustainability as a business imperative. In a bid to embrace the new normal in manufacturing, companies should increasingly leverage digital transformation at scale. Having been usually leveraged for productivity, digital transformation is equally effective in achieving economic and environmental resilience. 
In order to capitalise on the convergence of Industry 4.0 and ESG goals, industry leaders should enable operational efficiency, leverage renewable energy, practice lifecycle thinking and promote supply chain data transparency. 
The cost of renewable energy is driving its exponential adoption. Based on the levelised cost of energy, the price of solar panels per watt produced in 1977 was $77, while in 2020 it is $0.14. Favourable economics paired with modern business models allow highly decentralised and digitised assets to be successful. Digital technologies that enable bi-directional control and connectivity, when paired with distributed energy resources - such as solar plus battery storage - unlock new opportunities for flexible demand and curtailment. This includes peak load shedding, participation in automatic demand response management, buying and trading energy into the market, or dynamically shifting operations to match the availability of solar power and battery storage systems - for example, based on financial incentives and operational prioritisation. 
The global supply chain is littered with inefficiencies and opportunities to significantly reduce waste. Industrial symbiosis is one approach for a more sustainable and integrated industrial system and establishes a network in which the waste from one process (such as materials, energy, water, capacity, expertise or assets) is used as a resource in another. Developing global industrial symbiotic relationships means going beyond the traditional focus on internal operations and expanding to new business and business partnerships across the supply chain.