WEF: Why cobots are the future of manufacturing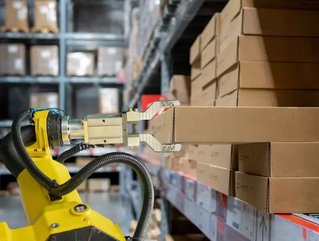 Manufacturing Global examines WEF's report "Here's why human-robot collaboration is the future of manufacturing...
COVID-19 has had a major impact on manufacturers worldwide. 
Lockdowns and travel bans caused disruption to supply chains and created problems throughout the production line. In a March 2020 survey by the National Association of Manufacturers, it was revealed that a change in operations due to the pandemic. 
Despite the considerable effects of the pandemic, the manufacturing industry is under pressure like never before to respond to evolving market demands. The needs of mass customisation, higher product variability and quality expectations, as well as faster product cycles are creating complex challenges for manufacturers, whose economies are best suites to much longer product cycles and limited variability. 
If manufacturers wish to compete in an evolving global market, they will need to transform the way they produce goods. Now is the time to tackle these long-standing challenges by pairing human skill and creativity with the strength and speed of robots.
The industrial robots of today can maneuver and shift heavy and dangerous workpieces efficiently and that can't safely operate near humans. It is a key reason why most manufacturing process steps are either fully automated or fully manual. However, this black or white approach to automation introduces new problems. One, automation is expensive and time consuming to design. While, the precision robots enable is a double-edged sword as each process step requires specific coding and relies on uniform and predictable parts and tools. If anything is slightly off, the machine can't function correctly and production must be stopped. As a result, excessive automation can scale costs and lengthen production schedules.
The idea of a fully automated "lights-out factory" with no production workers - one requiring only machine programming and maintenance - has been a dead end so far. Lots of what happens in a factory requires human ingenuity, learning and adaptability. As products have become more varied and customised to local markets and customer needs, the economies of full automation are hard to understand. WEF believes that the best choice is to combine the strength, precision and speed of industrial robots with the ingenuity, judgement and dexterity of human workers. This way, human workers can take advantage of tasks that require flexibility, while the robots handle tasks that make the best use of their strength and speed.
Manufacturing processes are and more cost-effective when humans and robots work together. Following a study by MIT's Julie Shah, is decreased by 85% when people work collaboratively with a human-aware robot in comparison to when working with all-human teams. 
Are you interested in reading more? Check out WEF's full report .