Work continues at the Mercedes-Benz plant, but for how long?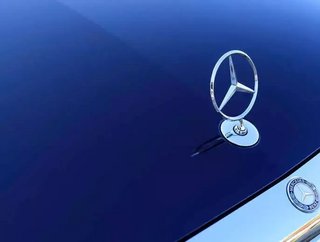 Work continues at the Mercedes-Benz plant, but as the COVID-19 pandemic continues to impact the world, its supply chain may soon be adversely impacted...
Work continues at the Mercedes-Benz plant, but as the COVID-19 pandemic continues to impact the world, its supply chain may soon be adversely impacted. 
Over the last few weeks, manufacturers from across Europe have taken hit after hit following the spread of the COVID-19 pandemic, which has plummeted a number of companies and disrupted countless supply chains. Despite this, Mercedes-Benz has announced that work will continue in its Tuscaloosa County manufacturing plant.
The announcement came from parent company Daimler, who announced: "We are closely monitoring the situation and tracking our suppliers and parts situation continuously," the company announced through a spokesperson. "The supply chain is currently secured and we are monitoring it on a day-by-day basis. We are in a constant dialogue with governmental institutions and authorities. We will decide together with the authorities about the next steps."
"Our employees' health and safety has top priority at Mercedes-Benz U.S. International," the Daimler statement continued. "We have taken additional protective measures in regards to COVID-19 for our team members. We have minimized group meetings, suspended all business travel and increased measures to reduce exposure for our team members through intensive cleaning measures and adjustments in the use of our cafeterias as well as shifts' separation."
Daimler itself has announced that it would stop overtime at one part of the Tuscaloosa assembly plant, according to Bloomberg. It currently employs 3,800 individuals at the plant.
This news follows closely on from Fiat Chrysler Automobiles (FCA), who have just announced that they will be temporarily suspending production across their European manufacturing plants in light of the ongoing impact of COVID-19. 
"The temporary suspension continues the implementation of a comprehensive set of actions in response to the COVID-19 emergency and enables the Group to effectively respond to the interruption in market demand by ensuring the optimization of supply", FCA announced. "In particular, the suspension of production is being facilitated to enable the Group to be ready to commence production promptly once market conditions allow."
SEE MORE: 
As the COVID-19 crisis makes a notable impact in Italy, a number of companies have struggled to maintain operations. Ferrari and Lamborghini have also suspended production in Italy following the outbreak. Vauxhall's parent company has also announced that it would be shutting down operations in Europe, including plants at Ellesmere Port and Luton in the UK. US company Tesla has continued to keep its factories open, but has restricted the contact of its employees, while taking other advised precautionary measures from the World Health Organisation. As the virus spreads as an exponential rate, with changes happening day to day, these decisions are subject to change at short notice. 
For more information on manufacturing topics - please take a look at the latest edition of Manufacturing Global.
Follow us on LinkedIn and Twitter.