3D printing: Fortify secures US$20mn in Series B funding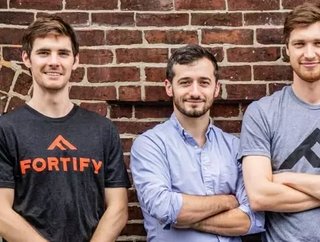 3D printing startup Fortify has secured US$20mn in its Series B funding led by Cota Capital...
Boston based additive manufacturing (3D printing) startup - Fortify - has secured US$20mnin a Series B funding round led by Cota Capita. Participants included Accel, Neotribe Ventures, and Prelude Ventures.
"The additive manufacturing market is rapidly expanding, and we believe that Fortify is unlocking one of the key barriers to growth of the industry: advanced materials. We are excited to collaborate and support the company as it continues to redefine advanced manufacturing," said Bobby Yazdani, Founder and Partner at Cota Capital. 
Did you know? In 2019 Fortify secured a US$10mn Series A funding round led by Accel.
Fueling growth, expansion and volume
Identifying a need for better material properties in 3D printing, Fortify invented Digital Composite Manufacturing (DCM). This round of funding secured by the company will scale up its manufacturing operations and be used to fuel "team growth, accelerate expansion in high-value application spaces, and transition to volume manufacturing of the Flux Series 3D printers."
Experiencing steady growth over the past 18 months, the round will help to accelerate the company's time to market on several of its high-value programs between Fortify and its partners.
"Fortify has been focused on proving the viability of our product and market opportunity over the past 18+ months, and exceeded our goals set at the beginning of 2020. This next round will expand our go-to-market footprint in key verticals such as injection mold tooling while enabling us to capture market share in end-use electronic devices," said Josh Martin, CEO and Cofounder of Fortify. 
Prior to this latest announcement, Fortify has detailed its partnership plans with Henkel, DSM, Tethon3D, and has reported that it will be making additional announcements throughout 2021.
For more information on manufacturing topics - please take a look at the latest edition of