Accenture: manufacturing trends to watch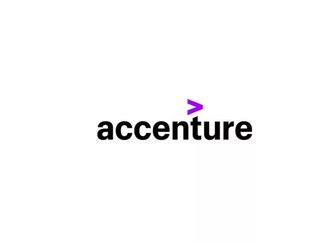 Laura Gurski, senior managing director, global lead for Consumer Goods & Services, Accenture discusses the top manufacturing trends to watch out for...
Laura Gurski, senior managing director, global lead for Consumer Goods & Services, Accenture discusses the top manufacturing trends to watch out for in 2020.
New technologies and intensifying consumer trends toward convenience and collaboration will cast a radical new path for manufacturers
Keeping up with today's consumers can be all-consuming. The consumer goods industry is at this critical turning point. The established players are being forced to listen as owning and selling a big global brand no longer guarantees survival. 
As the ground keeps moving underfoot, successful manufacturers will be those who capture the value of the new and emerging digital technologies and focus efforts on building a business with the capabilities to deliver just the right product or service, at just the right time, and to a customer base of millions of individuals. 
Getting that right will be the secret to future success and growth. Where should manufacturers start as they plan for what's next? Here are three trends we expect to play out in the year ahead. 
#1 Fast manufacturing is getting faster
We are familiar with the concept of 'fast fashion' and 'fast beauty', but today speed is becoming a necessary requirement across all industries. Using new digital tools to source and gather real-time data, companies are embedding the "fast" ethos in all parts of the business. 
Whether its rapid market sensing, co-created and hyper-personalized products, or flexible and adaptive manufacturing, companies are able to build real-time feedback loops and develop product ranges that are much more responsive to consumer needs in each moment. 
L'Oréal, for example, is working with Alibaba through the Tmall Innovation Center to use data and consumer insights to drive their brand and business decisions. And the Intelligent Brewing Company asks consumers to share their views about the company's beers via its website. Artificial intelligence is then used to tweak recipes for each visitor's unique palate. That's responsive and personalized manufacturing taken to the next level.
#2 Packaged good
A cultural shift has made sustainability mainstream and personal. It's top of the consumer agenda and is a trend that will only grow. People want to reduce their environmental impact, and they're thinking much more critically about how their products are used and packaged.
And manufacturers are responding. Consider how packaging is being transformed by new technologies. Whether it's creating composable milk bottles using a naturally occurring biopolymer, or developing innovative metal containers that can be reused up to 200 times, solutions are emerging that can help brands develop more sustainable, more natural products.
SEE ALSO:
And when smart sensors in packaging are combined with autonomous vehicles and robots, even more possibilities open up. Brands can not only get new insights into customer behavior, they can also deliver replenishments and pick up used packaging directly.
#3 - Convenience, but just right
Today's technologies open up so many more possibilities to give consumers exactly what they need in the moment. Convenience today is about doing the small things well, focusing on the detail and using digital technologies to deliver something that's "just right" for each individual when they need it. 
Convenience is just as important within the home. Look at innovations like the Drinkworks Home Bar. This drinks machine uses precision on-board chilling and carbonation systems to prepare expertly mixed cocktails, as well as beers and wines, at the touch of a button. By combining deep insights into user behavior with clever design and engineering, it's a smart solution which provides next-level consumer convenience in the home. 
This level of innovation will oftentimes need brands to look beyond their own four walls. Snack Futures, for example, is Mondelēz International's new innovation hub, which is looking to shake up the snacking industry through collaborative innovation. The initiative is bringing partners together and investing in entrepreneurial talent in small brands, focusing initially on well-being snacks, premium snacks, and digital platforms. 
The modern approach to convenience means highly attuned market sensing and adaptive manufacturing become more and more important. Of course, margins in some industries are notoriously low, meaning mass-market customization has always been difficult. But some brands are starting to make inroads. 
For example, mymuesli allows its customers to make up a personalized blend of muesli ingredients. Cereals, nuts, seeds, and berries: everything in the mix can be tailored to the personal taste of the customer, ordered at the click of a button, and manufactured and dispatched just for them.
Bright future for manufacturers
Whether it's embracing open innovation, co-creation, or accelerating product personalization and new digital experiences, the disruption hitting the manufacturing industry is creating many new opportunities for growth. But one thing is abundantly clear: Today's consumers expect manufacturers to know them inside out—and use that knowledge to deliver products, services and experiences that are entirely relevant when it really matters. It makes delivering relevance at scale the essential play for the year ahead. 
For more information on manufacturing topics - please take a look at the latest edition of Manufacturing Global.