Additive Manufacturing – Transforming Manufacturing One Layer at a Time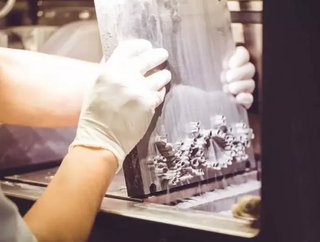 The additive manufacturing market: a game-changer with enormous potential Additive manufacturing, also known as 3D-printing, is set to grow exponential...
The additive manufacturing market: a game-changer with enormous potential
Additive manufacturing, also known as 3D-printing, is set to grow exponentially in the coming years as its use spreads across sectors and costs come down.  Industry commentators expect the market to triple from $5 billion in 2015 to $14 billion by 2020.2 The overall impact could be even greater if we could overcome the shortcomings across the additive manufacturing value chain.
Digital light synthesis
The adoption of additive manufacturing in mass manufacturing has been slow due to process speed, cost and quality issues across various applications. But these shortcomings are being addressed as the technology improves, which is proving to be revolutionary in a number of ways. Take Carbon, for instance, an early stage developer of 3D printers backed by BMW, General Electric, Google and Nikon. Carbon has developed a process called digital light synthesis, which CEO DeSimone describes as a software controlled chemical reaction to grow parts to overcome some of these problems. Carbon's printers are up to 100 times faster than previous polymer-based printers, and products made by the printer are stronger as the baking process used to knit the layers together is more effective, reducing the need for additional processing.
Taking on Injection Moulding
For some applications, recent technological advances now make additive manufacturing competitive with the more traditional mass production methods, such as Injection Moulding. This technology is now being used by Adidas to produce midsoles to improve the performance of its footwear and reduce the substantial material wastage created by traditional moulding processes.
Injection Moulding works by forcing molten plastic into a mould; once solidified this mould opens to eject the part. Injection Moulding is fast and accurate; however making the moulds and setting up the production line is a slow and expensive process. As a result it is efficient only with high volumes of low-variation components. In contrast, the ability to easily change Additive Manufacturing can produce unlimited variations of a design with the same equipment and materials. This is evolving the nature of manufacturing. For instance, for construction equipment OEM, Caterpillar is working with Carbon to effectively move its warehouse of spare parts into the cloud, enabling the printing of parts where and when they are needed, anywhere in the world.
A niche market for metal printers
In general, polymer printers of established producers (e.g. Stratasys, 3D Systems, EOS) are improving too. They are faster, better quality and offer a wider variety of polymers and colours. Unfortunately, the same cannot be said for metal printers. Metal printers use lasers or electron beams to reach temperatures needed to melt successive layers of powder into a solid object. This takes place in multiple stages and as a result the process requires several days to make a single item. However, for high-end components used in low-volume products such as cars and aircraft, it can be worth the wait. The reduction in scrap, given the expensive specialist alloys used in high tech engineering, and the geometric complexity that can be achieved are making Additive Manufacturing technologies more attractive to the specialist aerospace and automotive manufacturers.
Aerospace, automotive and medical are driving the growing adoption of additive manufacturing
The three industries of aerospace, automotive and medical are expected to be the biggest adopters, accounting for approximately 50% of the market by 2020.2
Aerospace manufacturers use additive manufacturing processes to optimise component shape and create lightweight hollow structures, not easily achieved with traditional methods, in order to reduce fuel costs. By 2030 it is expected that 20% of critical engine parts will be produced by Additive Manufacturing.2 In Alabama, General Electric has spent $50 million on a factory to print fuel nozzles for the new LEAP jet engine, which it is building with aircraft engineering company Safran. By 2020 the plant is forecast to produce 35,000 fuel nozzles a year.1 Each LEAP uses 19 nozzles, many with new features, such as complex cooling ducts that can only be created by Additive Manufacturing. They are also 25% lighter than previous designs, helping to save fuel, and are five times more durable.1
In the automotive sector, manufacturers have started using Additive Manufacturing to produce components, systems and tools. For example, to build the Rolls-Royce Phantom, BMW has used Additive Manufacturing in mass production to make more than 10,000 parts such as plastic holders for centre lock buttons, electronic parking brakes and sockets.2 German OEMs in particular are adopting Additive Manufacturing more readily, setting up engineering teams and investing in the technology.
Healthcare is also benefitting from revolutionary developments in additive manufacturing. The medical industry, one of the earliest adopters of Additive Manufacturing due to the need for one-off personalised product variants, has been using the technology to produce prosthetics such as dental and orthopaedic implants, and is working on printing living tissues for transplants. While the latter application is still largely experimental, several groups of researchers are already using 'bio-printers' to make cartilage, skin and other tissues. These bio-printers either extrude a mixture of cells and a printing medium, using a method similar to desktop 3D plastic printers, or employ a method similar to inkjet printing.
Andy Dyer is an Investment Manager on Baird Capital's Industrial Solutions team. Baird Capital Partners Europe Limited is authorised and regulated by the Financial Conduct Authority.
Economist – "3D Printers Start to Build Factories of the Future".