Aerojet Rocketdyne: aerospace and defence innovation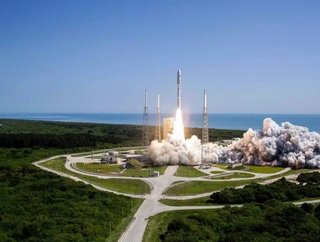 Manufacturing Global takes a closer look at the leaders driving technological innovation at Aerojet Rocketdyne...
Founded in 1942, Aerojet Rocketdyne is "an innovative world-class developer and manufacturer of advanced propulsion and energetics systems for customers including the US Department of Defense, NASA and other agencies and companies, both in the United States and abroad," says Alan Avakian, Senior Director of IT at Aerojet Rocketdyne.
With 20 years of experience within information technology (IT), Alan Avakian is the current Senior Director of IT at Aerojet Rocketdyne.
In his role at Aerojet Rocketdyne, Avakian leads the organisation's Business Alignment and Technology Management functions.
Avakian has spent most of his career in the aerospace and defence sector, starting out as an application developer. Following his work with programmers and internal customers, Avakian branched out into more specialised disciplines.
"At a certain point, I had to make a career choice between technical and management tracks, and I chose management in the end for the opportunities. With guidance from others, I went back for my Masters of Business Administration and transitioned to managing my own department before becoming a Director and Chief Technology Officer."
Prior to working at Aerojet Rocketdyne, Avakian worked at Northrop Grumman Corporation, TRW and Litigation Assistant.
Leading innovation
Over the last two years, Avakian explains that the company's technological evolution has "pivoted from a traditional IT architecture which relies heavily on on-premise infrastructure to a hybrid architecture," with particular focus on adopting cloud technology, microservices and robotic process automation (RPA), within its product lifecycle management (PLM), data centre and finance department, as well as balancing outsourcing and in house operations.
John Jackson is the current Chief Information Officer at Aerojet Rocketdyne.
With over 20 years experience in information technology (IT), Jackson has extensive experience in cybersecurity and cloud technologies. 
In his role at Aerojet Rocketdyne, Jackson leads the Information Technology organisation focused on the development and execution of an IT strategy to help deliver on mission success. 
Describing himself as a visionary and goal oriented person, Jackson has worked for the likes of T-Systems, HARMAN International, CHEP, D+M Group, Tronox, and Pratt and Whittney, before joining Aerojet Rocketdyne in 2018.
Leading innovation
Since the introduction of the Cybersecurity Maturity Model Certification (CMMC) that was released in January, Jackson has seen a much bigger focus on security. 
The CMMC, is "an accredited third party assessor will independently assess whether internal information systems of companies that perform DoD work (including suppliers) have the required cybersecurity controls in place to meet the assigned cyber maturity level." 
Since joining the company in 2018, Jackson has been working to develop the data security methods of the organisation. "Keeping up with the ever-increasing security threats for people who want to steal your data, while also meeting the new industry compliance standards such as the CMMC, are core challenges when it comes to data security as it changes so fast." 
To combat this challenge, Aerojet Rocketdyne has adopted a threat hunting program, allowing the organisation to proactively measure its security posture rather than only relying on traditional threat management measures. In addition Aerojet Rocketdyne is working on an Enterprise Information Management initiative to establish a data governance program, to assist with the standardisation and integration of data and metrics across the enterprise.
To find out more about Aerojet Rocketdyne technological innovations within aerospace and defence, click here to read our latest issue of Manufacturing Global!
SEE ALSO:
For more information on manufacturing topics - please take a look at the latest edition of Manufacturing Global.