Bentley Motors: sustainable, recyclable electric motors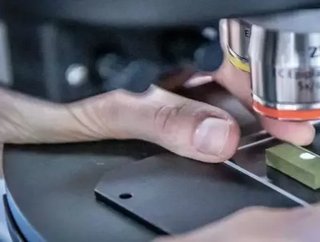 Automotive car manufacturer - Bentley Motors - lays out its three year research study to revolutionise sustainability of electric motors...
In support of its commitment to offer only hybrid or electric vehicles by 2026. Automotive car manufacturers - - has announced plans to conduct a three year research study to revolutionise sustainability of electric motors.
Bentley Motors: RaRE study
Titled RaRE (Rare-earth Recycling for E-machines), the study will build on work completed at the University of Birmingham which aimed to devise a method to extract magnets from waste electronics. In addition the project will scale up the process and repurpose the extracted magnetic material into new recyclable magnets. 
Not only will the study provide sustainability benefits, the bespoke motors are said to "minimise complexity through manufacture while supporting the development of the UK supply chain for both mass production and low volume components." 
Partners of the project:
Bentley Motors: leading specification setting and test protocol development, as well as supporting design and manufacturing activities
Hypromag: scaling the recycling processes, converting the extracted powders to sintered magnets
Unipart Powertrain Applications Ltd: leading the development of manufacturing scale up routes, ensuring facilities and processes are suitable for volume automotive manufacture
Advanced Electric Machines Research Ltd: leading the design and development of the motors
Intelligent Lifecycle Solutions Ltd: pre-processing computer hard disk drives, removing rare earth magnets containing components from the waste which will be shipped to Hypromag
University of Birmingham: providing cast alloys to blend with secondary materials to produce sintered magnets
"As we accelerate our journey to electrification, offering only hybrid or electric vehicles by 2026, and full electric by 2030, it is important that we focus on every aspect of vehicle sustainability, including sustainable methods of sourcing materials and components. RaRE promises a step-change in electrical recyclability, providing a source of truly bespoke, low voltage motors for a number of different applications and we are confident the results will provide a basis for fully sustainable electric drives," commented Dr. Matthias Rabe, Member of the Board for Engineering, Bentley Motors.
For more information on manufacturing topics - please take a look at the latest edition of