BREAKING: New Gulfstream G500 and G600 business jets revealed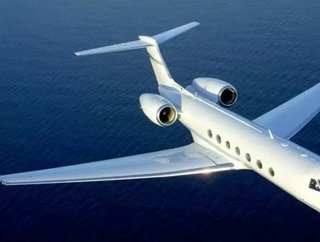 Proven technologies and the latest innovationsfromHoneywell Aerospaceare at the core of Gulfstream Aerospace Corporations new G500 and G600 aircraft, un...
Proven technologies and the latest innovations from Honeywell Aerospace are at the core of Gulfstream Aerospace Corporation's new G500 and G600 aircraft, unveiled today. The two new models optimize speed, wide-cabin comfort and efficiency to offer customers best-in-class performance and advanced safety features.
"The new G500 and G600 represent extremely advanced business aircraft and continue the strong innovation partnership between Honeywell and Gulfstream," said Brian Sill, president, Business and General Aviation, Honeywell Aerospace. "From consumer-like touch functionality in the cockpit to mechanical systems that reduce weight and increase flight efficiency, collectively we are providing customers, pilots and passengers with the best flight experience possible."
"Gulfstream and Honeywell share a long and esteemed history of working together to introduce industry-leading flight deck technologies," said Dan Nale, senior vice president, Programs, Engineering and Test, Gulfstream. "The SymmetryTM flight deck, featuring Honeywell Primus Epic avionics, continues this tradition by offering the most integrated and streamlined flight deck in business aviation. With touchscreens, the SymmetryTM flight deck dramatically reduces the number of switches, thereby enhancing pilot and passenger safety."
Honeywell brings modern touch to the cockpit
The aircraft will be the first to feature Honeywell's new touchscreen technology in Gulfstream's new SymmetryTM flight deck. Aimed at making displays more intuitive, integrated and significantly more user-friendly for pilots, Honeywell's new touch capabilities will naturally ease workload and improve communications in the cockpit. The integrated touchscreens will be used for system controls, flight management, communications, checklists, and monitoring weather and flight information.
"Pilots use touchscreens in their daily consumer devices and because of this are much more accustomed to interfacing with machines through interactive screens," said Jeff Merdich, director of Product Marketing for Cockpit Systems at Honeywell Aerospace. "Our engineers are responding to this change by bringing consumer device interaction to the cockpit and matching the modality to the mission. The Honeywell User Experience, a Honeywell human-centered design approach, gives pilots the information they need, when they need it – in the most intuitive way."
Honeywell advanced avionics and mechanical products on the G500 and G600
Honeywell's SmartView synthetic vision system
SmartView significantly improves the flight crew's situational awareness by providing a large, 3-D color synthetic image of the outside world to enhance safety and efficiency.
Touchscreen controllers
Using an 8-inch diagonal LCD, the touchscreen controllers are fully integrated with cockpit and aircraft systems, providing advanced functionality from flight planning and audio control to checklist and aircraft systems control, as well as the capability to expand.
2-D and 3-D airport moving maps
The 2-D moving map shows runways, taxiways, airport structures and signs at many airports on the cockpit navigation displays, while the 3-D moving map integrates the Synthetic Vision System for an "out the window" view of the airport on the Primary Flight Display.
Cockpit display of traffic information
This presents the position of nearby aircraft equipped with ADS-B transponders on the flight deck multifunction display, giving the flight crew better awareness and understanding of airborne and surface traffic.
Flight deck connectivity
Wireless data loading enables pilots and maintenance personnel to wirelessly transfer data files, such as terrain and navigation database updates, through a mobile app.
HGT400[G] auxiliary power unit (APU)
This integrated system supplies pneumatic and electric power for the aircraft while on the ground or in flight. Honeywell's newest large-cabin business aviation APU is derived from a successful lineage of the proven RE220 APU. The system is approximately 30 pounds lighter than the average APU in its class with industry-leading technological advancements to maximize performance and reliability. The HGT400[G] is also equipped with Honeywell's latest electronic controller technology, allowing for smooth communication with the integrated flight deck.
Environmental control system and cabin pressure control system
Integrated systems that provide a more comfortable, quieter experience for passengers by minimizing changes in the cabin environment and reducing workload for the crew.