Carbon wheels earn their way into luxury cars and EVs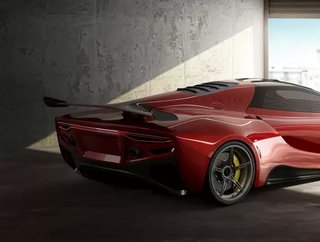 Sunil Jha, Sr. Research Content Developer at Global Market Insights discusses the entrant of carbon wheels in the manufacturing of luxury cars and EVs
Since the turn of the century, increased attention towards weight reduction among automotive original equipment manufacturers (OEMs) has led to developments and advances in carbon wheels. Carbon wheels have gained popularity as a bespoke solution for engineering lightweight construction, stiffness, stability and comfort. A bullish sales mix and robust demand for carbon wheels can deliver an uplift in revenue for OEMs and aftermarket players alike. 
Carbon wheels are setting the trend in high-performance and luxury vehicles as these wheels tend to make cars more fuel-efficient, lighter, faster and quieter. To put this in perspective, an increased range of electric vehicles, improved vehicle performance, enhanced noise vibration and harshness (NVH) performance, aesthetic improvement and reduction in fuel consumption have helped carbon wheel manufacturers take a quantum leap. 
In retrospect, research and development activities into lightweight wheels prompted automakers to shift focus from steel to aluminum. As metal wheels tend to transmit a massive amount of high-frequency noise, vibration and harshness from the road, carbon wheels have turned out to be a turnkey solution. OEMs have also found revenue-boosting opportunities in carbon fiber as it provides further weight reduction, along with higher specific stiffness.
Globally, carbon wheels market size is projected to surpass US$450 million by 2026. Porsche was one of the first vehicle manufacturers to provide lightweight wheels with braided carbon fiber. Allegedly, carbon wheels weigh less than standard alloy wheels and are optimised for absorbing lateral and longitudinal forces. 
Braided technology is said to make the material structure of the carbon more compact and denser and tends to augment rigidity. Besides, carbon fiber wheels provide a slew of upsides by reducing the combined mass and rotational inertia. Several wheel companies have found immense market potential in carbon fiber wheels. With a considerable reduction in wheel inertia, chassis response and the steering feel are sharper and quicker, thereby making passenger cars and commercial vehicles more controllable and predictable.
At a time when the carbon wheels industry is seeking lightweight solutions, one-piece carbon composite technology has set the trend among automakers. For instance, Carbon Revolution joined hands with Henkel to ramp up OEM automotive one-piece carbon fiber wheels development. 
OEMs and other stakeholders are focusing on lower rotating masses to improve spontaneity in braking and acceleration, thereby boosting driving dynamics and driving experience. 
Carbon fiber reinforced polymer (CFRP) wheels go mainstream
Automotive wheels made in carbon fiber reinforced polymer or plastic (CFRP) will help reduce costs and cycle times vis-à-vis composite technologies. CFRP wheels have gained impetus as they are designed for a high-performance roadster. With an ocean of opportunities for carbon wheels as an automotive component owing to low density, high strength and exceptional fatigue attributes, will potentially give a run for the money to aluminum wheel makers. 
The innate properties of carbon reinforced products—high strength, lightweight and stiffness—provide an exceptional performance enhancement using composite structures, cutting-edge computer modeling tools, ensuring carbon wheels enhance performance in braking, acceleration, vehicle dynamics, ride comfort and weight reduction. 
Boosting performance in luxurious and sports cars
Carbon wheels have made their presence felt in luxurious and sports cars as the considerable reduction in unsprung rotating mass leads to vehicle handling upsides—enhanced acceleration and braking response and better steering feel—owing to carbon wheels' lower inertia. 
Furthering the performance factor several notches, carbon wheels are here to stay given that they could dramatically reduce mass which is not underpinned by the vehicle's suspension. With unprecedented braking performance, aerodynamic, light and smooth rolling, carbon wheels are becoming one of the top trends in two-wheelers. 
The innate ability of carbon fiber to withstand a range of temperatures without becoming deformable or brittle has been one of the major talking points among the stakeholders. Carbon wheels damp the energy better and help get rid of high-frequency vibration in the luxury vehicle market. Lighter wheels are popular in reducing gyroscopic effects, thereby making initial turning behavior more controlled. 
Carbon wheels highly rated in EVs space
When it comes to sustainability, carbon wheels can improve electrical power and fuel efficiency and help car manufacturers minimise the CO2 emission balance of their fleets. Customers can save fuel on battery and hybrid electric vehicles. Leading companies are also using advanced technology to add value to the overall reduction of the carbon wheels in NVH vis-à-vis aluminum or steel wheels. 
To reiterate, carbon wheels have proven to be a top-notch solution for noise, vibration and harshness—features highly rated in electric vehicles (EVs). With current automation technologies and customisation, OEMs and aftermarket companies are working to boost automation of tasks, including robotic pick, trimming, performing and place layup. 
Ford has introduced the Ford Mustang Shelby GT500 with optional carbon-fiber wheels, aerodynamic aids and track tires. It will add carbon-fiber interior trim, recaro seat and a larger rear wing. 
Who's who of car manufacturing are expanding their efforts to bolster vehicle performance. One such instance came from the U.S. where ESE is touted to boost its footprint of high-performance carbon fiber wheels to take driving experience to the next level. The company has joined forces with Ruhl Strategic Partners. Leading companies will look to develop lightweight and environmentally friendly carbon wheels for niche areas such as last mile delivery vehicles, driverless cars, agricultural vehicles and road sweepers, strengthening carbon wheels industry outlook. 
Dymag is contemplating expansion of carbon fiber wheel production to reduce costs as the European company will look to sign agreements with prominent tier one automotive suppliers specialised in wheels and composite components for automotive and aerospace sectors. 
Why are doubts and uncertainty lingering when carbon wheels seem to be the natural fit to boost performance? While carbon wheels can unravel opportunities galore with improved noise, vibration and harshness performance, exorbitant costs associated with the wheels production are a concern among the end-users. 
Carbon wheels will set the benchmark high in passenger-, commercial- and luxury-vehicles, while electric vehicles will boost revenue streams as OEMs seek a reduction in fuel consumption, increase payload and emissions. OEMs and aftermarket end-users will help streamline carbon fiber wheels and their unparalleled upsides will potentially usurp growth in the landscape.