CNC & ASCO: Cutting-Edge Tech at an Engineering Level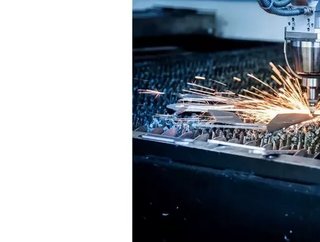 The fusion of these technologies is as precise as the robotics they're incorporating...
have recently employed the powerful robotic tech offered by , showing the capabilities of cutting-edge robotics with bespoke industry knowledge when it comes to comprehensive engineering. 
Based in Skelmersdale, and with a second site in Dubai, ASCO offers a comprehensive service incorporating CNC precision machining, fabrication, surface coating, diamond grinding and superfinishing repair technologies. 
The site based in Skelmersdale has unique systems designed explicitly for company processes, as well as CNC lathes, all of which is supported by an in-house metallurgical laboratory. 
"Laser-metal deposition & hard facing cladding allows coatings such as Tungsten Carbide, Stellite, Inconel to be deposited with significantly lower and more localised heat-affected zone (HAZ) even with materials that are difficult to weld. This means that the process has minimal impact on the mechanical properties of the substrate material and reduced potential for distortion & damage to the chemistry & structure of the base core material. In addition, the small melt pool that is formed enables the processing of very complex geometries in a single set-up, when depositing protective surfaces, undertaking repairs or creating near-net shapes."
The inception of the partnership was born from Andy Deegan, Chairman of ASCO Engineering, meeting Jason Barker, Chief Technical Officer at CNC, by chance at a classic car show. Deegan had used robotics before for several years but felt that extra support would be needed to develop the new process.
"We started talking about Jason's car and things developed from there," remembered Andy. "I explained my idea for a robot-based laser deposition system to Jason, and it soon became clear that he was the right man to make it all work."
Being able to work around complex shapes with the use of flexible, reliable, and consistently accurate robotics, is ideal for consistent output and meeting client demand, perhaps more so than ever in 2020.
"The repeatability also helps us to ensure on-time delivery," Andy added. "After the first part has been completed, the time the robot will take to repeat any task is very predictable, which makes scheduling easy. If we can guarantee high quality and offer on-time delivery, clients won't have any need to go elsewhere."