Continental strengthens its partnership with John Deere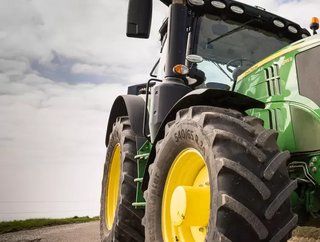 Continental announces its continued collaboration with John Deere providing agricultural tyres
In an announcement made by tyre manufacturer - Continental - the company has reported the strengthening of its partnership with John Deere. With this announcement, for the first time, John Deere product lines 6M and 6R will be using Continental agricultural tyres TractorMaster and VF TractorMaster. Due to OE approval, customers can order both product lines when purchasing a 90 to 300 HP John Deere tractor now (from November 1, 2021). 
Developed and produced by Continental, the tyres are robust and durable, with a range of tyre sizes, widths and diameters. With this partnership, John Deere is expanding its existing collection of tyres manufactured by Continental for mid tractors. Since 2019, the tyre manufacturer has been supplying John Deere with the Tractor70 and Tractor85 tyres.
TractorMaster and VF TractorMaster
Both products manufactured by Continental at its state-of-the-art plant in Lousado, Portugal have features offering users robust, durable and high mileage tyres including:
A 5% higher lug surface area compared to other agricultural tyres due to special design and application by Continental, ensuring longer mileage. 
Continental's combined n.flex technology and tyre material ensures it has high stability of shape and impact. Made of stretchable nylon the tyre is capable of withstanding impact and not losing its original shape and can adapt well to uneven ground.
"With the TractorMaster, John Deere is expanding its tyre portfolio with a test winner in the agricultural tyre segment, which stands for efficiency and cost-effectiveness," says Jens Mund, Key Account Manager for agricultural tyre original equipment at Continental Commercial Specialty Tyres. In 2019, the German Agricultural Society (DLG) certified the TractorMaster premium quality and Continental tiye competed against other European premium tyre manufacturers in the DLG test. 
Continental's growth strategy in agriculture
Offering customers in agriculutre tyres since 2019, this extended partnership furthers the manufacturer's growth strategy for the industry. "We are delighted that John Deere is expanding its tyre range with further tyres from us. This underscores our growth ambitions in the agricultural sector," said Mund.