Continental's Powertrain Division becomes Vitesco Technologies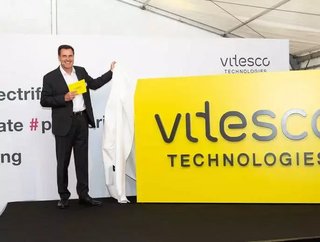 Continental's former Powertrain Division will now operate under the name Vitesco Technologies. "Our goal is clean and sustainable mobility. That's...
Continental's former Powertrain Division will now operate under the name Vitesco Technologies.
"Our goal is clean and sustainable mobility. That's why we make the core of every vehicle - the drivetrain - smart and electric. I am very pleased about our new dynamic brand identity. It underlines our clear claim to leadership in clean drives, today and in the future," said Andreas Wolf, Chief Executive Officer of Vitesco Technologies.
With Vitesco Technologies' autonomy, Continental is reacting to the rapidly changing requirements for vehicle drives affected by radical change. In part the drastic reduction of emissions is at the top of the political and social agenda around the world.
"Flexibility is the order of the day. From a global perspective, all types of drivetrains are in demand. Our mission is to make them all clean, efficient, and affordable. This can be done through consistent electrification. As an independent company we can now respond more quickly and efficiently to the demands of our industry, and better leverage our strengths," Wolf said. We want to play a leading part in the electrification of the drivetrain."
"Vitesco" derives from Latin "vita" (life). It represents energy, speed, and agility. The addition "Technologies" reinforces the claim as a provider of innovative, pioneering technologies, systems, and services for sustainable mobility. With its flowing shapes, the "Vitesco" logo also stands for passion, dynamism and movement. It represents the counterpart to the "Technologies" addition.
SEE ALSO:
Daimler sees 3% increase in sales in first quarter due to success of Maybach model
Volvo Cars reports 10.2% global sales growth
Volvo's new vehicles will be made from 25% recycle plastic
Read the latest issue of Manufacturing Global here
The drivetrain business is currently undergoing the greatest change of all time, but with an estimated 50 percent share of electric and hybrid vehicles by 2030, it offers great opportunities in the field of electromobility. In particular, the mild hybridization of combustion engines will be of enormous importance in the coming years.
Vitesco Technologies has developed broad and comprehensive know-how in the drive sector over decades. This also applies particularly to the rapidly growing electromobility market. Vitesco Technologies is already one of the few system providers able to supply complete electrification from a single source. The portfolio includes innovative and efficient technologies for 48-volt electrification, electric engines, as well as performance electronics for hybrid engines and purely battery-powered vehicles. The competencies developed over decades continue to be part of the core business: electronics, sensors, and actuators. They will continue to be indispensable in all future scenarios of the drivetrain.
In October 2018 Andreas Wolf took over the leadership of the powertrain division - which is Vitesco Technologies today. Previously, Wolf led Continental's Body & Security business unit. This division tripled its turnover and doubled its margins under his leadership. The two other Vitesco Technologies managing directors, Finance Director Werner Volz (Chief Finance Officer, CFO) and Personnel Director Ingo Holstein (Chief Human Relations Officer, CHRO) both held leading positions at Continental for a long time.