COVID-19: Supply chains key for automotive manufacturers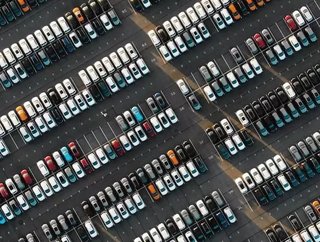 Dominic Tribe Director and Automotive Sector Specialist atVendigital, discusses how manufacturers will recover post COVID-19. Vehicle manufacturers and...
Dominic Tribe Director and Automotive Sector Specialist at Vendigital, discusses how manufacturers will recover post COVID-19.
Vehicle manufacturers and Tier 1 and 2 component manufacturers should avoid severing relationships with businesses further down their supply chains and look for ways to support them on the way to recovery. Doing so could give them a competitive advantage as the pandemic starts to subside.
As OEMs in Europe prepare to re-start production, those with access to suppliers that are ready to ship will have the upper hand. With parts starting to flow from China again and Tier 1 and 2 component manufacturers gearing up too, concerns are growing that some smaller suppliers may not be able to mobilise without significant support. 
Re-starting production is not going to be easy for any manufacturer, large or small. For OEMs, the current shutdowns have been extremely costly. While many UK-based manufacturers have taken steps to reduce salary costs by furloughing workers, the fixed costs associated with their facilities remain high and lost production slots are costing them large sums of money as each week goes by.  VW recently  stated that their closed factories across Europe were costing them $2bn per week in fixed costs.  For Tier 1 and 2 manufacturers, only those that have responded to the UK Government's call for assistance in the manufacture of medical equipment and supplies have managed to keep production lines open. For smaller suppliers however, the financial impact of the crisis has brought them to the brink of insolvency and some are finding it difficult to access the grants and bank interruption loans they need to survive.
Adapting to new demand levels
When planning to re-start production, manufacturers should bear in mind that demand levels are likely to have changed and won't simply revert back to those last seen in December and January. OEMs that have re-started production in Europe recently have done so tentatively and responsibly; taking care to prioritise the health and safety of workers as they do so. Magna has recently re-started the production of the Mercedes G-Wagon at its plant in Austria, albeit at a reduced capacity due to shift changes needed to comply with social distancing guidance. Elsewhere, Ford has recently re-started production at its main plants in Europe, and Volvo's facilities have been running to pre-pandemic production rates, but output has been reduced through running shorter shifts.
Many OEMs recognise that the focus on lean manufacturing methods and just-in-time (JIT) delivery may need to change in the future in order to protect them from the immediate impact of breaks in supply caused by natural disasters or other crises.  However, storing inventory comes at a cost and this will need to be managed collaboratively across the supply chain.
In the early stages of the current crisis, when plants were shutdown suddenly, many OEMs were left with significant costs due to the widespread use of fixed ordering agreements, typically with a four to six week fixed schedule forecast. As the industry re-starts, commercial terms and  contracts could be negotiated as supply chains seek to become shorter and more agile.
Reshaping and right-sizing supply chains
In their plans for recovery, vehicle manufacturers and Tier 1 and 2 manufacturers have an opportunity to reshape and right-size their supply chains, as they adapt to the new normal. Recognising that demand for new cars will likely have changed and the current car ownership model may have shifted in favour of on-demand services, will be critical to this process. 
For vehicle manufacturers, there is an opportunity to gain market share during the recovery phase by ensuring suppliers are ready to start shipping parts in the right quantities, when production lines re-open. Supply chain stability will also be important to avoid any early-stage setbacks and all suppliers will need to be ready to mobilise quickly and simultaneously. 
Scenario planning
As part of their preparations, vehicle manufacturers should use scenario planning to determine whether it will be possible to get individual suppliers up and running in the required timeframe. If not, they should consider providing support, but where this is not possible, they may need to consider dual sourcing for a temporary period or resourcing for the longer term. If they are unable to get parts from a supplier in the US for example, they may need to find suppliers in the UK to plug the gap. Carrying out pre-qualification checks on some of these alternative suppliers, would enable them to bring them online quickly if necessary. Where possible however, vehicle manufacturers should look to support existing suppliers first, as this is generally less costly and lower risk. 
Another important element of planning for recovery should be working with suppliers in order to adapt to new demand levels. Before making any adjustments, they should review work in progress, forecasts and lead times. They should also consider whether it is possible to learn lessons from those ahead of the curve in countries such as China and South Korea. Reducing complexity could be a key way to drive efficiency and value, while reducing pressure on the supply chain. For example, if a vehicle manufacturer has previously sourced five types of alloy wheels, but only two of them were popular sellers, choosing to source just these two could alleviate pressure on the supplier through complexity reduction. Agreeing to hold more inventory onsite or at a nearby JIT hub, could also help to reduce shipments; allowing suppliers to lengthen production runs and improve operational efficiency. 
Working together
For all manufacturers, it is important to stay close to suppliers through the pandemic so they understand where potential issues could arise and can step in to help where necessary. If a key supplier's employees fall sick and are unable to work for example, it may be possible to field temporary workers from elsewhere, or if PPE is running low, other suppliers in the chain may be able to help them out. In some cases, where a key supplier is at risk of insolvency, it may make sense for vehicle manufacturers or Tier 1 and 2 manufacturers to consider buying the business in order to ringfence supplies and avoid the costs associated with requalifying and certifying a new supplier. 
The road to recovery will be challenging for manufacturers across the automotive supply chain. However, by working together and ensuring they have good visibility of any issues that might arise, there is an opportunity to gain market share, while right-sizing to meet new market demands. 
SEE ALSO:
Top 10 uses of Big Data in smart manufacturing
PwC: accelerating industrial digitalisation in manufacturing
Top 10 digital factories: Nokia
Read the latest issue of Manufacturing Global here
For more information on manufacturing topics - please take a look at the latest edition of Manufacturing Global