Daikin skill development & global air conditioning expansion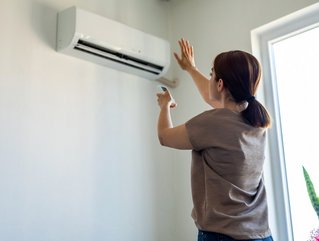 Japanese air conditioning manufacturer Daikin has partnered with Electronic Sector Skills Council of India & expanded into Saudi Arabia
Electronics manufacturer Daikin is the number one air conditioning company in the world, with products sold in more than 140 countries. Founded in 1924, Texas, USA, the company is expanding its skillset ready for the future of manufacturing and growing factories across the world.
Building the skills for a career in manufacturing
Earlier this year, Daikin Air-conditioning India Pvt Ltd set up the not-for-profit educational institute Daikin Japanese Institute of Manufacturing Excellence. Now, in association with the Electronic Sector Skills Council of India, Indian youths will be offered skill development and certification, to help them on their way to a career in manufacturing.
A MoU was signed between Daikin and the Electronic Sector Skills Council of India, to build a manufacturing workforce ready to keep the world cool.
"Our programme addresses Prime Minister Narendra Modi's clarion call to focus on the skill development of youth," said K. J. Jawa, Chairman & MD, Daikin India. "Through this MoU with Electronic Sector Skill Council of India, we will provide talented youths with certification. Skilling, upskilling and reskilling are key tools in not just empowering the country's workforce but also in creating a talent pool that is employable.
"I am certain that this collaboration holds huge growth potential. At Daikin, we are known for our exceptional quality products that stem from developing world-class people, processes, and infrastructure. We are continuously growing and adapting to the changing needs and dynamics of the air conditioning industry and are delighted that DJIME is contributing skilled manpower to the industry."
Manufacturing air conditioning units in Saudi Arabia
This week, Daikin also opened 'The Daikin Middle East and Africa FZE (Daikin MEA) factory', its very first electronics factory in Saudi Arabia, to manufacture air conditioning units and other items.
"We will be producing high quality applied air conditioning products at the factory, including air handling units, air filtration units and energy-recovery ventilators," said Takayuki Kamekawa, Daikin Europe Vice President sales affiliate network. "We are very proud they will now carry the label Made in Saudi Arabia."
The factory will be operated by Daikin Saudi Arabia and is located in Sudair Industrial City, north of Riyadh.