Danone & LanzaTech manufacture bottles from captured carbon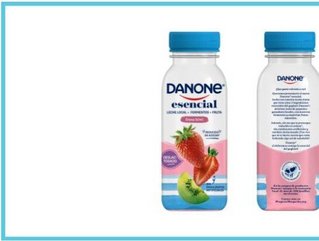 Food manufacturer Danone & chemical manufacturing company LanzaTech in technological breakthrough with bottles made from captured carbon
Danone is a keen manufacturer, but in recent years, its focus has shifted to the environmental impact of plastic. Danone is based in the food sector known for Alpro, Silk and Activia among others and has a €25bn revenue. In its mission to accelerate sustainable practices, Danone partnered with chemical manufacturing company, LanzaTech, which has a 'defossilise or die' attitude and is leading the scientific inquiry to build the technology businesses need to adapt.
This has led to a new way to manufacture monoethylene glycol (MEG), a core ingredient for polyethylene terephthalate (PET) bottles, which are 100% recyclable. This technology can capture the carbon emissions from heavy emitters, such as steel mills, and convert them directly into MEG.
Technological game changer for manufacturing
Danone has been working with LanzaTech for many years and believes in the long-term abilities of this technology to become a game changer in the way material packaging is manufactured.
"This technological collaboration is a key enabler to accelerate the development of this promising technology," said Pascal Chapon, Danone R&I Advanced Techno Materials Director.
"We stand at a critical moment in history and are ready to meet the challenges head on," said Dr. Jennifer Holmgren, CEO of LanzaTech. "We have made a breakthrough in the production of sustainable PET that has vast potential to reduce the overall environmental impact of the process. This is a technological breakthrough which could have significant impact, with applications in multiple sectors, including packaging and textiles!"
Danone's 2030 Goal and the UN's Sustainable Development Goals
Danone's One Planet. One Health ambition is to support food revolution without jeopardising the environment.
"As early as 1972, Danone acknowledged the environmental and social impact of our business on the planet," Danone said in a statement. "Danone's pioneering approach, embodied in its dual project, has led the way for the current mission to Bring Health Through Food to as Many as Possible and to enshrine the principles of co-creation, local relevant offerings and continuous improvement. Today, our One Planet. One Health vision marks a new endeavour for Danone as we firmly believe that, each time we eat and drink, we can vote for the world we want to live in."
The results of the partnership with LanzaTech are a part of this continuous improvement, but this is not the finishing line. Danone's 2030 Goals are in line with the UN's 2030 Sustainable Development Goals - and a benchmark for all.