Digital Twins: the key to futureproofing supply chains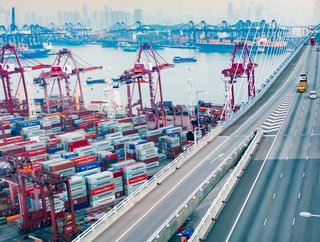 Stephane Crosnier, Supply Chain and Operations Lead for Accenture UK & Ireland on how digital twins could be the key to futureproofing supply chains
Covid-19 has put supply chains through their paces over the last 18 months. An event of this scale – let alone its impact – is hard for anyone to see coming, affecting every single aspect of the supply chain, and bringing unprecedented disruption across the globe. But another crisis of recent months demonstrated that it takes just one element of the supply chain to fail for the whole thing to buckle: the Suez Canal blockage.
Because of one misplaced ship, an entire country lost valuable revenue, businesses shed loyal customers, and organisations experienced delays to critical supplies. It brought to light what really goes on behind the scenes of a well-run supply chain – it's not smooth and silent, it requires a lot more work than realised. 
So, with the supply chain ecosystem as delicate and complex as it is, what can businesses do to bolster their supply chains against the black swan events the future holds? It's time for the industry to embrace intelligent digital twins.
Digital twin 101
Put simply, a digital twin is a digital model of a physical object, process, or system. They can be used to monitor, analyse and simulate their physical counterparts. This can provide valuable insight to businesses in helping them predict potential pitfalls along their supply chain in a digital environment and figure out ways to mitigate problems before they happen. This could include everything from how the flow of goods is affected inbound and outbound should something falter along the chain, what actions are needed to recover and importantly, what the financial impact is. 
As this year's Suez Canal crisis unfolded, businesses with digital twins were able to test different scenarios and their outcomes, giving them insight into how to redirect supplies quickly, understand the delays this would cause, inform customers appropriately and take mitigating actions. 
The next stage: intelligent twins
The challenge is that when an event like this happens, it's not just your own processes you need to worry about. You're also relying on other organisations, delivery partners and even governments that might be affected. 
The real game-changing moment for businesses is when digital twins are linked together to form more 'intelligent twins', as you can start to build a bigger picture. This is starting to happen thanks to the proliferation of IoT and cloud connectivity. Leaders in the field are creating close to real-time models of whole factories, product life cycles and an end-to-end view of the supply chains that feed them.
Not only does this build better resilience into your supply chain, but it also opens up new opportunities too. One car manufacturer, for example, has teamed up with its material suppliers to use digital twins throughout its entire supply chain to ensure sustainable materials are used. Various parties can update the twins to reflect the manufacturing process and lifecycle of the product, enabling materials to be traced and the tracking of other sustainability metrics like carbon footprint and water savings.
Turning science fiction into reality
The potential of these intelligent twins is enormous. But, of course, it's easier said than done. Organisations have several hurdles to overcome to make them a reality. The biggest is undoubtedly when it comes to data, which is often sat in siloes making it difficult to gain a complete view. This is a particular challenge when creating digital twins of supply chains as the valuable insights come from having an end-to-end view. 
Organisations should collaborate with partners across their supply chain to ensure they have secured APIs that allow them to interact – a mutually beneficial arrangement. And organisations purchasing connected machines or devices from different vendors should ensure that data interoperability challenges will not prevent them from linking these systems via the cloud.
Once organisations have the data foundation in place, making use of it is the next challenge. New cloud-based services and platforms are being developed to bridge this gap and help enterprises achieve real-time insights. Snowflake, for instance, offers clients data warehousing as a service, which can load continuously generated real-time data without requiring manual effort.
Post-pandemic supply chain
Whilst it's easy to analyse the role these technologies could have played in hindsight; this should not deter businesses from embracing them in the future. As we emerge from the pandemic, supply chains will be tested more than ever, with the rebounding economy creating a sustained surge in demand for freight services and capacity. Digital twin technologies will be key here, helping businesses to forecast how and when demand will return, and react effectively to disruption at ports as consumer demand for goods rises.
No matter how digital the world becomes, it will always be dependent on the movement of physical goods. Whether it's a pandemic, natural event, or a misplaced freight ship, anything can disrupt a supply chain. Another black swan event will come, but with digital twins, they'll be more ready for it.