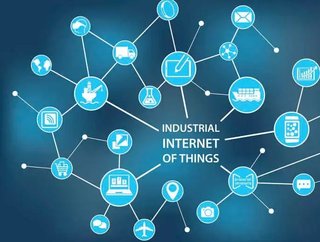 As many as seven out of ten enterprise resource planning (ERP) vendors and resellers are developing solutions that are Industry 4.0 ready. They are doin...
As many as seven out of ten enterprise resource planning (ERP) vendors and resellers are developing solutions that are Industry 4.0 ready. They are doing this in expectation of a boom in Industry 4.0 technologies, and a growth in manufacturing processes that embrace the principles of this much anticipated fourth Industrial Revolution. 
So what makes Industry 4.0 so different to what has come before, and why is ERP so central to the debate? Industry 4.0 demands the digitisation of products–and also the processes that create them. In manufacturing, the concept is intricately entwined with that of the Industrial Internet of Things (IIoT), where machines are connected to machines, where humans can extract information from machines, and where both can learn from trends and take action based on informed decisions. All of which helps to build a production environment that's far superior, far more connected, and far more efficient than we've witnessed before–one where an ERP system is a central information hub for monitoring and tracking progress.
Ultimately, Industry 4.0 and IIoT are not an end in themselves, they are about fuelling business growth. As the Industry of Things World 2017 Report shows us, 62 percent of international industrial companies expect IIoT to enable new business models and revenue streams. And it is already happening–those businesses that have digitised their product portfolio have grown at above average rates in the last three years.
Yet despite the clear business case for embracing it, only one in three businesses currently place Industry 4.0 at the top of the agenda. If you are one of the remaining two in three, the time is ripe to start playing catch up.
Crucial to getting ready for Industry 4.0, is the need to analyse existing IT systems, so that you can see if your current ERP will be able to cope with the changing demands you place on it. The following six considerations are a good place to start.
1. What does your ERP software architecture look like?
Give your software architecture an audit and asses how future-ready it is. For example, does your software provider regularly increase maintenance costs? Do you find that updates and release changes are postponed because of the complexity of the entire system?
ERP software in a fast-moving Industry 4.0 world acts as a central management platform between production, company management, customers, and suppliers. It is therefore subject to continuous requirements in terms of scalability, data management, and connectivity with third party systems. If constant changes are costly and burdensome, your ERP system might not be suited to Industry 4.0. Consider replacing it with a system that's based on a uniform technology stack, such as Microsoft .NET, which allows extensions without interfering with programme code, thanks to a service-oriented architecture.
2. How do your systems currently talk to each other?
Question how different departments in your business relate and communicate with each other, and what sort of data they share. For example, if business management, sales, finance, logistics or material management need production data, how do they access it? Do they pick up the phone, share spreadsheets, or do they have to navigate the interface between the ERP and the production management system to get their answers?
To realise the benefits of Industry 4.0, all departments should be able to access the same real-time production data, in no more than a few clicks of an ERP system. That ERP system, furthermore, may need to be integrated with the business's manufacturing execution system (MES) for data to be truly accurate. If your current system isn't up to this level of integration, you might need to consider something new.
3. Are your decisions based on gut instinct?
Making quick and accurate decisions is a key principle of operating a business in an Industry 4.0 environment. But these decisions should be informed by data–not just instinct. For many businesses, accessing detailed production data without delay is difficult, so business leaders tend to fill the gaps in their decision making with past experience or gut instinct.
It's something we've all been guilty of at some point, but doing this leaves little scope for measuring success, or tracking return on investment (ROI). There is also less certainty that you've made the right decision at all, because there are no numbers to back up your strategy. If, however, your ERP system is giving you the real-time data you need, you will calculate value, and build business plans with conviction.
4. Are you using multiple data sources?
If your existing ERP solution allows the different departments in your business to 'speak the same language' then you're already on the way to being Industry 4.0 ready.
Thanks to their integrated analytics functions, today's next-gen ERP solutions make it possible to capture and store data, not just from the production process, but also customer behaviour data, B2B e-commerce intelligence, and information about market developments. Providing this 'networked view' of the business to every department allows everyone–from finance to sales, and from marketing to business development–to make decisions based on the same data. So, if customer behaviour data reveals an increased trend for a particular product, the sales team will have access to real-time information to drive increased sales of the product. Manufacturing plants, in turn, will be able to respond with increased production, in time to meet demand.
5. Do you have the same functionality in the cloud?
Businesses change quickly–as does what a business needs from its ERP solution. Some traditional ERP systems lack a sophisticated cloud or hybrid option, only offering full functionality when they are used on-premise. But this sort of software can be very limiting for businesses that are growing and changing rapidly. For example, if your business decides to open a new facility in a geographically remote location, you may want this new facility to use cloud-based software initially, so it can hit the ground running, and continuously share data and process flows with central systems. 
An ERP solution that has cloud, on-premise or hybrid options that are built on the same architecture, with the same functionalities, data models and business logics, offers the ultimate level of flexibility for scaling and changing with business strategy. 
6. Is your ERP ready for IIoT?
Next-gen ERP solutions will not just tell machines what to do, they will also take orders from the machines themselves. For example, when a machine part in an IIoT production plant needs maintenance, it will send a message to the ERP system, which will facilitate that maintenance before it becomes a problem, or re-prioritise tasks so that production levels are uninterrupted in the meantime.
Can your systems do this already? If so, you're on your way to being prepared for Industry 4.0. But IIoT in the Industry 4.0 world is not just about machines reacting to current events, it is also tactical. Intelligence from machines should be used to inform the wider business, from service level agreements, to short and long term sales and marketing strategies. When your business is connecting all of these dots, you are well and truly part of the fourth Industrial Revolution. 
The opportunities presented by the IIoT extend far beyond advanced after-sales customer care and an intelligent production cycle. They seem to be unlimited–but only if you have the right technology in place.
So, if your business is on a journey towards Industry 4.0 (and I hope it is), perhaps it's time to use these questions to ask if your ERP solution talks fluent IIoT.
By Terri Hiskey, Vice President, Portfolio Marketing–Manufacturing, Epicor Software