Doosan: Sustainability Drive Through Electric Forklifts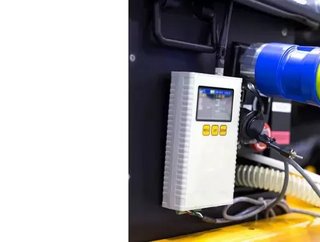 Doosan's new forklift range is low-cost and eco-friendly and set to electrify the manufacturing market...
", the leading manufacturer of robust, high-performance forklift trucks, has launched the NXE Series – a versatile range of four-wheel electric counterbalance forklift trucks suited to the needs of the small-to-medium size enterprise (SME), or where occasional usage or light duties are the norm.
This electric equivalent of Doosan's 'value' GX IC engine range, offers all the advantages of electric power in a series of competitively priced four-wheel models, giving occasional users a reliable low-cost 'buy new' alternative to purchasing a second-hand or reconditioned forklift truck."
Maintaining Efficiency & Productivity 
"Available in four models – B20NS, B25NS, B30NS and B35NS – across a capacity range from 2.0 to 3.5 tonnes, the new NXE Series is engineered to deliver outstanding performance, reliability and safety at a reasonable cost. 
The versatility of electric power is now available to occasional users in a durable and reliable low-cost forklift truck, making it a viable alternative to increasingly regulated IC Engine equivalents. Electric power offers clean operating performance both inside the warehouse and outside.
The NXE Series has been designed with ease of maintenance in mind. Using a laptop key truck performance parameters can be simply adjusted – no need for special tools – and the fuse and CAN port are centralised for convenience. Access to the battery is straightforward too, with an easy-lift-up hood cylinder and tool-less removable side panel."
"Doosan takes safety to the next level, with features such as anti-roll back on slopes, automatic speed control when cornering, automatic parking brake, ISO 3691 hydraulic locking valve – preventing unintentional lowering and tilting of the mast – and an operator sensing system that only allows the truck to operate when the driver is seated. In addition, a large anti-slip plate and entry grab bar make it easy and safe for the driver to climb on and off the vehicle."
With this alternative on the horizon, Doosan appears to be setting a new standard of electric-powered industrial vehicles, designed inherently to be safe and cost-effective. As more accessible vehicles of this nature become available to SMEs, it gives them the opportunity to fulfil their maximum capabilities, and strengthen a core link in the supply chain.