ENGIE Impact's Jason Bell explores net zero in manufacturing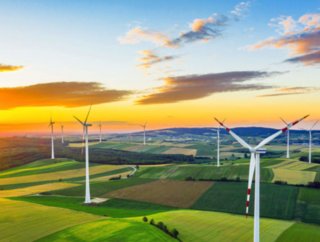 Jason Bell, ENGIE Impact Sustainability Solutions, discusses decarbonisation goals and The Net Zero Manufacturing Masterclass series
Jason Bell, the Director of Net Zero Sites within ENGIE Impact Sustainability Solutions, discusses emissions in the manufacturing sector, decarbonisation, sustainability goals and The Net Zero Manufacturing Masterclass series.
Hi Jason! Tell us, what led you to this role?
"This role seemed a perfect fit to allow me to leverage my 15+ years of global manufacturing experience in a deeper and more meaningful way. I transitioned through multiple roles in my career but most enjoyed organisational transformation and driving change. ENGIE Impact was my opportunity to do just that and follow ENGIE's lead in accelerating decarbonisation at scale across client portfolios."
What is ENGIE Impact?
"As the sustainability consulting division of ENGIE, ENGIE Impact partners with corporations, governments, and municipalities around the world to address the transformations necessary to reduce their carbon footprint on their Net Zero journey. Through strategic consulting, global reporting and analytics, and market-leading technical engineering, ENGIE Impact becomes an implementation partner for organisations working toward ambitious sustainability goals."
The manufacturing sector accounts for 34% of all global emissions, how is ENGIE Impact helping to decarbonise the industry on the journey to Net Zero?
"ENGIE Impact is meeting clients where they are today and supporting them in their decarbonisation journey, whether that be starting at baseline or goal development, all the way through to implementation. The road to Net Zero is particularly challenging to the manufacturing sector as consumer pressures and corporate goals come face-to-face with competing priorities of production targets, capex restraints, and resource limitations. ENGIE Impact is supporting clients in energy efficiency, renewable energy strategy, and thermal decarbonisation with a supporting focus on identifying cost reductions that can help offset the costs of such pathways. ENGIE Impact has additionally been leveraging innovative finance measures such as ESaaS (energy savings as a service) in support of manufacturing clients to allow them to deploy capital into emission reduction opportunities."
What has been ENGIE Impact's greatest challenge?
"In my view, ENGIE Impact's biggest challenge is also one of their greatest assets as that the frameworks of decarbonisation are continually evolving in technology, legislation, and overall acceptance. This requires the ability to remain agile for our clients yet deliberate and intentional in our investments as the overall goal of Net Zero remains the same."
During your time in this role, what has been your biggest lesson?
"I think my biggest lesson is recognising the importance of helping clients identify where they are in their journey today and the significance of supporting our clients to develop a decarbonisation pathway that is 'actionable'. Manufacturing sites often have limited resources in time, people, and money but fortunately they do have intimate knowledge of their processes. The key to their decarbonisation involves their collaboration to ensure that solutions are accepted, understood, and have a high likelihood for implementation."
Tell us about your partnership with the World Business Council for Sustainable Development (WBCSD).
"ENGIE Impact and the World Business Council for Sustainable Development (WBCSD), have partnered to deliver a Masterclass series to address the challenges and opportunities associated with reaching Net Zero emissions within the manufacturing sector. Industrial decarbonisation is one of the biggest global challenges on the journey to Net Zero, with the industrial sector accounting for 34% of all direct and indirect emissions globally. According to the most recent Intergovernmental Panel on Climate Change with the IPCC report, following a 1.5°C pathway will require accelerated actions across all economic sectors to reduce global CO2 emissions by 2050, leaving companies with no option but to scale up quickly if they are to meet these targets. To tackle this challenge, over the next six months, ENGIE Impact and WBCSD are bringing together sustainability experts and leaders in the "Net Zero Manufacturing Masterclass" series to develop a set of principles that manufacturing companies across the world may use to scale up their decarbonisation efforts immediately."
What is the Net Zero Manufacturing Masterclass Series?
"The Net Zero Manufacturing Masterclass series was conceived and developed out of a recognition of the need to adapt our operations to meet a new climate paradigm. The participating WBCSD members and the broader manufacturing industry must significantly increase the pace and scale of emissions reduction in this decade. This assertion is nothing new, but the urgency and magnitude of the change required is often underestimated. We only have about eight years left to cut our Scope 1 and 2 emissions in half if we plan to align with the established targets—whether the nearer-term EU Climate Target Plan or the longer-term Paris Climate Agreement. The goal of this Masterclass is to produce a realistic Net Zero strategy to help industry members meet these targets."
What do the next 12 months hold for you and ENGIE Impact?
"We expect sizable growth in the next 12 months. Our current and future clients are looking for companies like ours when it comes to defining net zero strategy, translating into bankable and actionable roadmaps, and getting the right technical and strategic support to start that journey to reduce their global carbon footprint. That growth is global and across sectors. Looking ahead, we see sustainability data management conversations accelerating greatly as a key enabler of net zero transformation. That's why we focus so much on Ellipse at ENGIE Impact, our carbon data management platform."