Everything you need to know about the M2M revolution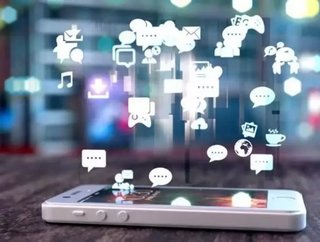 From smart phone enabled bike locks and kettles to talking vending machines, innovative machine to machine (M2M) communication is fundamentally transfor...
From smart phone enabled bike locks and kettles to talking vending machines, innovative machine to machine (M2M) communication is fundamentally transforming day to day life – for both businesses and consumers. Yet to date, few traditional telecoms resellers have really got stuck in to this market, with most preferring to retain a mobile voice centric business model rather than embrace the huge opportunity presented by mobile data.
However, with businesses increasingly looking to extend the corporate network with M2M, even replacing expensive dedicated lines with mobile for remote monitoring of machinery, sites or equipment, resellers are going to face demands from existing clients to add M2M to the portfolio – or see business go elsewhere.
Mike Van Bunnens, Managing Director, Comms365 insists, M2M offers a fantastic opportunity not only to add significant revenue but also create a highly compelling and differentiated offer in a fast emerging market.
M2M Revolution
Whether you call it M2M, the Internet of Things, Telematics, or Pervasive Internet, the truth is that the ease, speed and security of the latest generation of mobile data technology is opening up huge opportunities for innovative businesses. While some of the headline consumer applications such as smart metering and intelligent white goods have been driven by the widespread adoption of personal technology (including smartphones, Wi-Fi and tablets), cloud services are also having a direct business impact on M2M, enabling lower cost remote deployment and management – from water treatment plants to wind turbines.
Yet despite the fact that M2M now underpins a raft of business applications, from EPOS and ticket machines to CCTV, digital signage and parcel tracking, the vast majority of such implementations have been carried out by the main service providers. Very few resellers have managed to gain any significant traction in this market, despite the huge business opportunity on offer.
So what is holding the reseller community back? Why are resellers not leveraging experience in both mobile telephony and corporate communications to deliver high value M2M deployments?
Understanding the Market
Today, the majority of resellers remain mobile voice rather than mobile data centric, concentrating on selling handsets and airtime, calls and minutes. Even those that have begun to dabble with mobile data, including broadband and Internet services, are typically opting for a turnkey solution and simply reselling a carrier's bundle with no added value or differentiation. Yet take a step back and consider the opportunities that exist even within the current client base and it is clear that most resellers could rapidly identify mobile data solutions, from remote monitoring and management to backup.
M2M offers huge opportunities not only to add revenue but also to create clear market differentiation.  But it is not a straightforward transition from mobile voice to mobile data – and the lack of reseller friendly education and support has without doubt constrained M2M market development.
This is an area that has been dominated by a small numbers of players – primarily the service providers; and to gain a share, resellers will need to consider an evolution of the business model and some investment in additional resources.  There is no doubt that data is more complex than voice. Applications, security, hardware, configuration, support, monitoring and management are all essential components of a successful M2M deployment and resellers can really benefit from reusing existing skills and capabilities to add value into the marketplace.
Adding Value
It is really important that resellers understand where value can be added – and the types of applications or connectivity that can be successfully added to a portfolio.  M2M has been based traditionally around very small packets of data and therefore relatively low cost but high volume connectivity.  How easy would it be to gear up to manage thousands of connections transmitting 1 or 2MB of data a month and the associated support that follows a large deployment?  Or, is the existing model perhaps more suited to providing larger data requirements where the end application includes Internet access, video and other more bandwidth hungry services?
Critically, resellers will need to gain a better understanding of both the challenges and opportunities the M2M market can offer. For example, a reseller asked to add telemetry into a vehicle may not be aware that the solution demands more than just a SIM card and a standard 3G or 4G router.  For safety reasons, only Emarked devices – which are significantly more expensive - should be installed into vehicles.  Clearly resellers require strong vendor support – with advice and guidance from the Service Providers chosen as partners.
Billing is a key example. Billing takes on a whole new dimension with data: the speed with which mobile data records stack up can take resellers by surprise. A small deployment of 100 SIMs into 4G iPads, for example, can generate 100,000s of records within weeks. How is the reseller going to track those records and what happens if a customer starts to challenge the bill? Without a simple, effective billing capability, the whole model quickly becomes untenable.
Right Relationship
Of course, if this all sounds too much, resellers can continue to ignore M2M or simply opt for the basic reselling of a carrier's turnkey solution. But, for those that want to actively embrace this rapidly developing market and gain some clear differentiation, there are a few key steps to take. Firstly, understand the opportunities; this probably requires a partner with a track record across the board in M2M deployments, from iPad SIMs to wind turbines, and one that can highlight both potential pitfalls and wider opportunities within a deployment.
Second, ensure the billing side is manageable – for example, with a portal that enables rapid search to identify the customer record in question.  With swift access to detailed information, a reseller can both ensure accurate billing and enable the customer to understand the way in which mobile data is being used by the organisation – a key consideration for new applications and deployments.
Finally, invest in the right skills and look for a partner able to step in to help deliver the more complex deployments while the reseller's expertise, experience and confidence builds up.
M2M will continue to evolve at a pace and the next wave will see applications and security become prominent factors for differentiation.   Right now, the market is dominated by a very few companies, many of whom are not necessarily providing the depth of service required. There is a massive opportunity for resellers to grab a share of this market, adding value to the existing customer base, increasing differentiation, and gain a foothold in a fast moving, dynamic market, with opportunities to secure solid business growth.