Foxconn develops carbon-reduction arm to save energy and promote carbon trading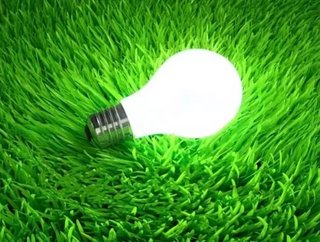 Foxconn has made its carbon-reduction technology committee an independent company to develop its carbon saving and trading business. The company, Shenzh...
Foxconn has made its carbon-reduction technology committee an independent company to develop its carbon saving and trading business. The company, Shenzhen Fox-Energy Technology, was created to replace inefficient equipment and explore the business potential of carbon trading.
The manufacturing behemoth, famed for its production of Apple products, has profited significantly from its investments in carbon reduction technologies.
READ MORE: How Apple manufacturer Foxconn plans to go green
Its Shenzhen division invested less than 50 million yuan (US$8 million) last year, yet managed to reduce Foxconn's carbon emissions significantly. The company used just over one third of its allocated quota and earned around 10 million yuan (US$1.6 million) from selling the remaining part of its share.
Zhuang Chunyuan, Foxconn's vice general manager, said the company has reaped financial rewards from carbon trading initiatives. Its Chinese divisions invested 532 million yuan (US$86 million) on 2,455 carbon reduction and energy-saving projects between 2010 and 2013, which reduced 1.07 billion yuan (US$174 million) worth of electricity costs and direct energy-saving benefits. The group's 45-million-yuan (US$7.3 million) energy-saving projects in Shenzhen saved around 200 million watts last year alone.
An auditing team has been set up to monitor the group's energy uses, which are broken down into 11 categories and 177 items, including lighting, air conditioning, water usage and more. As part of the initiative, individual departments could be fined if they significantly fail to meet their carbon reduction targets. The department that beats its target by the greatest amount also stands to be awarded up to 500,000 yuan (US$81,500) a year.
Shenzhen Fox-Energy Technology was formerly the group's energy-saving technology committee between 2008 and 2013, but has now been assigned to manage and trade the group's carbon quotas as a separate entity.
Foxconn decided to made it an independent company after Chinese government decided to implement policy to promote energy saving and reducing carbon emissions.
The company now has 200 experts responsible for managing and reviewing energy uses and 28 senior carbon auditors. Foxconn has also assigned 800 part-time monitors across its business empires and centralized the management of equipment such as air conditioners, water coolers, air compressors and humidifiers to enhance efficiency, centralize maintenance and reduce energy consumption. Any equipment deemed not up to standard will be replaced.
The new initiative has the potential to reduce outgoings for electricity consumption, while giving the company the opportunity to sell its left over carbon quota.
READ MORE: Could Foxconn Foxbots delay iPhone 6 production?
Chunyuan is confident that now is the right time for the business to truly invest in its energy saving commitment. He has even called on the government to relax controls on the carbon-trading market and implement a more market-oriented environment for investors to profit from the trades.
Chunyuan said the group has been observing the government's carbon trading program and plans to sell its surplus quotas before the program drags down their prices. The company is also seeking to work with banks to explore the possibility of using the quotas to obtain financing.