How automation can help manufacturers navigate COVID-19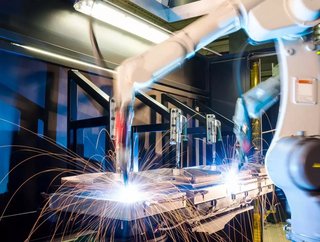 Industry experts discuss the evolution of automation in manufacturing and how it can help the industry navigate the challenges of COVID-19...
First emerging on 31 December 2019, just a few months ago, COVID-19 has changed the ways in which organisations around the world, in all business sectors, conduct their operations.
While the manufacturing industry today still faces the many challenges that it had before, such as changing customer demand, the need for faster production lines and increasing the efficiency of operations with industry 4.0, the 'new normal' that is emerging from the impact of COVID-19 is highlighting an even greater need for smart manufacturing operations and the importance of technology to maintain flexible and agile operations, as manufacturers around the world experience halts in production. 
Emerging challenges due to COVID-19
With COVID-19 presenting further challenges to the industry such as health and safety; supply chain shifts impacting sourcing and distribution; supplier resilience: labour shortages; and changes in consumer behaviour, "all lead to innovations," says Rajaram Radhakrishnan, Senior Vice President and Global Markets Leader of Manufacturing, Logistics, Energy & Utilities at Cognizant. In particular "the vast change in consumer behaviour brought on by COVID-19 – especially the need to reduce human contact – will undoubtedly lead to more automation and virtualisation. We will see advancements in how IoT and augmented and virtual reality better enable the non-remote workforce. Smart factories and offices will increase, allowing critical functions that currently need to be overseen in person to be monitored remotely or, at a minimum, by fewer people," adds Radhakrishnan. Further adding to the Radhakrishnan's comments Prasad Satyavolu, Chief Digital Officer, Manufacturing and Logistics at Cognizant, says that "automation provides the capability to improve the ease of operations, not only for customers but also employees, partners and suppliers of the manufacturing sector, and when integrated correctly, automation can amplify people's skills and strengths to increase workplace efficiency."
When it comes to the effective deployment of automation in response to the outbreak, Alan Duncan, Senior Industry Strategy Director at Blue Yonder highlights that "in the case of a pandemic, or similar catastrophic events, the focus should be on machines autonomously running mundane, day-to-day tasks with people intervening based on experience and complementing the machine with strategic actions. Ultimately, it's machines and people working together that will get us through this crisis, and those that will inevitably occur again. Automation has evolved into having a greater focus on flexibility, scalability and process adaptability, becoming a tool to optimise efficiency through manufacturers' ability to adapt to demands," adds Duncan.
The benefits of automation for manufacturers
"Over the past two decades, automation in manufacturing has seen a large transformation," says Sebastien Grau, Regional Sales Director Middle East & Sub Saharan Africa at Rockwell Automation. "Today, we are seeing an array of rapid advances in automation such as the use of robotics, artificial intelligence, digital twins and machine learning - which are all enabling machines to perform a wide range of work activities." Grau adds that "with automation, manufacturers can get much greater access to data, work smarter and respond faster with the industrial internet of things (IoT). Automation allows for improved collaboration and efficiencies, as well as the capability to produce actionable information which allows workers to make better and faster decisions with scalable analytics."
Adding to the benefits of automation that Grau highlighted, Duncan further details that "the time and human brain power saved will enable manufacturers to focus on increasing efficiency, productivity and accuracy on the manufacturing side of operations." In addition, a vital benefit that will help the industry be better prepared not only as the impact of COVID-19 further unfolds, but in the event of any future crises, is the technology's ability to "help keep processes more robust in the event of staff turnover or shortages, so that supply chains are able to continue to operate efficiently, as well as help to predict problems before they arise, which increases the ability to navigate disruptions months in advance. It allows businesses and manufacturers to keep one step ahead with regard to customer buying behaviour rather than simply responding to these incidents when they have already occurred." 
The challenges of adopting automation
While automation can provide the industry with multiple benefits, the technology does come with its own share of difficulties. "One of the main challenges faced is security," says Grau. "The interconnection of systems is a key feature in industrial digitalisation, however, this transformation represents a security challenge in terms of data protection." 
In a recent report conducted by NTT - the 2020 Global Threat Intelligence Report (GTIR) - the report concluded that In the UK and Ireland, manufacturing was the most attacked sector, representing almost a third of all attacks, while technology was the most attacked sector globally. While manufacturing is harnessing innovative technology to increase the efficiency of their operations, particularly amidst the outbreak of COVID-19, so are the attackers. The GTIR revealed that the attackers are innovating faster than ever before. "Developing multi-function attack tools and using artificial intelligence (AI), machine learning capabilities and investing in automation techniques," with 21% of attacks globally taking the form of a vulnerability scanner. "Despite efforts to layer up their defences, many organisations are unable to stay ahead of attackers, while others are struggling to do the basics like patching old vulnerabilities," reports NTT.
"Manufacturing regularly appears as one of the most attacked industries globally, most commonly linked to intellectual property (IP) theft," adds NTT, however the industry is also increasingly facing "financially motivated data breaches, global supply chain risks and risks from unpatched vulnerabilities."
Commenting on the report, Rory Duncan, Security Go-to-Market Leader, NTT Ltd. highlighted that "the biggest worry is that security has lagged behind in this sector, potentially exposing systems and processes to attack. Poor OT security is a legacy issue; many systems were designed with efficiency, throughput and regulatory compliance in mind rather than security. In the past, OT also relied on a form of 'security through obscurity'. The protocols, formats and interfaces in these systems were often complex and proprietary and different from those in IT systems, so it was difficult for attackers to mount a successful attack. As more and more systems come online, hackers are innovating and see these systems as ripe for attack."
Duncan also stresses that "now more than ever, it's critical for all organisations, regardless of sector or region, to pay attention to the security that enables their business; making sure they are cyber-resilient and secure-by-design, which means embedding privacy and security into the fabric of their enterprise architecture and organisational culture. The current global pandemic and the flow of trusted and untrusted information used to mask the activities of cyber criminals has shown us that they will take advantage of any situation. Organisations must be ready to respond to these and other threats in a constantly evolving landscape."