How Big Data is Driving Technology and Innovation in Automotive Manufacturing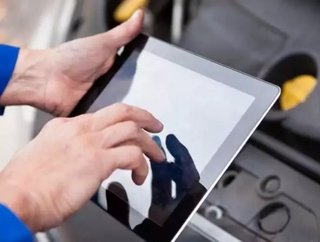 Modern vehicles contain more software than a fighter jet. On the dashboard, an array of switches and icons simplify incredibly complex technology capabl...
Modern vehicles contain more software than a fighter jet. On the dashboard, an array of switches and icons simplify incredibly complex technology capable of taking you safely to your destination at 100kph, warning you when you're about to stray out of your lane and automatically braking to prevent an imminent accident. And while they are doing this, such 'connected cars' are generating gigabytes of data from sensor-packed functions.
Since so many vehicles are effectively computers on wheels it is inevitable that around 90 percent of innovation in the automotive industry now comes from software, with manufacturers continually introducing new features. When creating these complex controls, an inherent part of the process is reducing the risk of something going wrong. As the volume of electronics in vehicles increases, so inevitably will the risk of failure.
A significant percentage of warranty costs are related to problems with embedded software and electronics. It is for this reason that data generated by numerous in-vehicle computers must be collected continuously via embedded vehicle diagnostics and transmitted via telemetry to assure the vehicle's state of health and to play a crucial role in helping the industry to design better cars for the future.
The automotive industry is at an early stage in making full use of the wealth of information available to it. Yet leading international car manufacturers are already starting to move beyond using data for diagnostics to developing the quality and reliability of their vehicles over time. And besides accelerating their innovation, they are using telematics to create value in other parts of the business - such as after-market services, pay-as-you-drive insurance or improved customer relationship management.
So why is this not a reality for the entire automotive industry yet? Technology is not the barrier here – a cultural shift is required. For many companies, looking to extract value from this information has yet to become an area of strategic business focus, while for others, the department downloading such data has typically adopted a narrow, siloed attitude in its reluctance to share with the rest of the business.      
When undergoing changes to become truly data driven, it is important that the data management technologies adopted do not add to the inherent risks and complexities, so a manufacturer can fully exploit all its data. In the area of data use, best practice solutions avoid this problem while at the same time delivering substantial benefits for both the product and for customers.
From a product perspective, the intelligent use of all aspects of performance data enables the early detection and analysis of potential problems or faults, assuring higher levels of quality for car functions.
Until now, the provision of a simple warning light to indicate that a service is due has not identified a more serious and potentially costly fault which may have existed for some time. By contrast, if data is continuously monitored and analysed, any variables indicating a possible problem can be picked up and addressed early on, reducing warranty costs for the manufacturer and inconvenience for the car owner.
Equally, looking at it from the driving perspective, the ability to understand more about how customers use your product enables faster innovation, leading to better cars in the future.
With electronics playing a key role in every aspect of performance, today's cars are effectively mobile computers. One outcome of this hugely complex development environment is that software testing is very expensive and time-consuming, so it makes sense to make the most of the manufacturer's largest test resource, that is, existing models currently on the road.
By combining such information with other data, for example, it becomes possible to come up with new functionality or to improve current features faster. Looking ahead and taking the sales perspective into account, it may also be possible to upgrade existing cars with software providing new features and functions, creating new cross-sell and upsell opportunities for car makers.                           
These benefits also impact positively on customer confidence and loyalty, by creating more reliable, feature-rich and customer-unique products. Data provided by the connected car provides the manufacturer with more information about each purchaser and their individual lifestyles, enabling effective and timely personalised marketing offers to be made via in-car smart phone app, email, call centre, or however the customer prefers, in a privacy-sensitive manner.
Integration, Analytics and Activation
Proven best practice technologies are available which enable automotive manufacturers to turn data into actionable value, with leading IT firms demonstrating the significant returns possible from such investment.
In the area of data integration or harmonisation it is essential to access all connected car data and enable it to link with other product and customer-related information and to perform analytics. This is made more difficult as different Automotive OEMs set different parameters for their software to adapt cars to meet the configurations required by local markets. To manage this product variation, scalable data integration technology is required, which automatically interprets and shares data across the organisation's infrastructure, rather than individuals having to interpret the data, moving it around or spreading it across different systems. There does not need to be any suspension of analysis hours while data-loading takes place.
Once data has been integrated, the analytics capacity also needs to be made operational in order to be fully effective. By employing in-database analytics and feeding intelligence into processes, analysis can take place as data is being loaded, significantly speeding up the process.
This will have a huge impact on how customer care and service centres can manage the real-time requirements from the connected consumer in the connected car. 
Triggering the right responses from the resulting intelligence then requires effective activation, through multi-channel synchronisation of marketing and communications with the customer.
This ensures that the right messages get to the right audience – either within the business or to the customer – in a rapid yet controlled way. The customer will not want to be bombarded with messages about car maintenance, servicing or other commercial offers.
Future Competitiveness
Historically, achieving a competitive edge for individual car makers has been driven by superior car design and brand perception, rather than by building an understanding and strong relationship with the end-user. This is not surprising in an engineering-led business which in the past has understood the product better than the customer.
This is altering fast, as consumer loyalty in a market suffering from over-capacity and changing consumer preferences in car ownership and usage, which will increasingly rely on an automotive OEM's ability to use data intelligently. Improved levels of retention will be achieved by making better cars and offering data-driven services which more closely meet the needs of individual customers.
The pace of change in terms of the intelligent use of in-car data will continue to vary. The mass-market in emerging economies such as India and China will stay focused on relatively low-tech models for some time to come. By contrast, in Europe much development is driven by regulatory demands - such as the EU's projected e-Call legislation set for 2017, which will require all new models to have as standard an in-car connectivity device which automatically contacts the local emergency services in the event of a crash. The USA is different again, as it is generally further advanced in the development of the 'connected car'.
Whatever the market however, one thing is increasingly evident. The winners will be those manufacturers who can adapt and move faster, using the in-car information already available to them in new and creative ways, using it to drive better products, customer relationships, innovation and services.