Hyperconverged Infrastructure in Manufacturing: Changing with the Times
By Alan Conboy, Office of the CTO, Scale Computing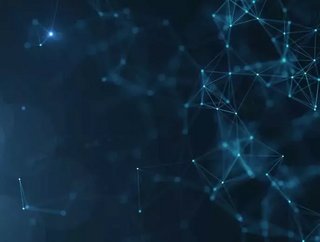 Increasingly there is greater importance being placed on finding the best way to transform IT infrastructure in the manufacturing industry, primarily to...
Increasingly there is greater importance being placed on finding the best way to transform IT infrastructure in the manufacturing industry, primarily to meet the need for efficient operations and growing customer expectations. To service these demands, the manufacturing industry is looking to hyperconvergence for the potential benefits it can provide and enable its growing use of the Internet of Things (IoT) technologies, and its need for more effective edge computing systems.    
Manufacturing businesses have the opportunity to operate as much smarter organisations through the implementation of the right industrial IoT. Edge computing and IoT enable manufacturers to decentralise the workload, and to collect and process data at the edge or nearest to where the work is actually happening, which can overcome "last mile" latency issues. Edge computing also reduces complexity and enables easier collection and initial analysis of data in real time. 
Processing work near where it is also being created and collected becomes possible when using edge data centres. They allow more in-depth processes and analytics, as they act as an intermediary between IoT edge devices and larger enterprises. However, many manufacturing organisations have faced a number of hurdles as they have endeavoured to deploy, manage and enjoy the benefits of IoT and edge computing. And that's where hyperconvergence can make all of the difference.
There are, however, common misconceptions around the term 'hyperconvergence' that need to be unpicked in order to unlock the benefits of IoT and edge for organisations in the manufacturing sector.  
Welcoming hyperconverged
The perception of hyperconvergence has changed over time, but, in its earliest days, it was a converged infrastructure solution that included the hypervisor for virtualisation. This is a critical distinction as it has specific implications for how architecture can be designed for greater storage simplicity and efficiency.
Anyone can provide a native hypervisor. Hypervisors have become a market commodity with very little feature differences between them. With free, open source hypervisors like KVM, anyone can build on KVM to create a hypervisor that is unique and specialised to the hardware they provide in their hyperconverged appliances. Many vendors still choose to stay with converged infrastructure models, perhaps banking on the market dominance of VMware―even with many consumers fleeing the high prices of VMware licensing.
Hyperconverged infrastructure saves money. By utilising a native hypervisor, the storage can be architected and embedded directly with the hypervisor, eliminating inefficient storage protocols, file systems, and VSAs. The most efficient data paths allow direct access between the VM and the storage; this has only been achieved when the hypervisor vendor is the same as the storage vendor. When the vendor owns the components, it can design the hypervisor and storage to directly interact, resulting in a huge increase in efficiency and performance.
Including the hypervisor natively in the solution increases management efficiency, as the necessity for another vendor is eliminated. A single vendor that provides the servers, storage, and hypervisor makes the overall solution much easier to support, update, patch, and manage without the traditional compatibility issues and vendor finger-pointing. Ease of management represents significant savings in both time and training from the IT budget.
Hyperconvergence in Manufacturing: Carrs Tool Steels
One example of a manufacturer that turned to hyperconvergence is Carrs Tool Steels, a leading provider of high-quality steel, founded in 1902. Previously, Carrs Tool Steels had standalone, non-virtualised servers, which often operated multiple functions meaning it carried the risk of taking down the whole network. When the risk that the legacy servers could stop business operations became too high, the company decided to look for a more resilient platform for its systems. The company chose to upgrade its IT environment to a hyperconverged solution that could be managed automatically, and that would improve performance and reduce the risk of downtime. Carrs Tool Steels is now a future-proofed business.
Partnering with the cloud
Hyperconverged infrastructure has the ability to be used alongside other infrastructure solutions, including the cloud, as it is a fully-functional virtualised platform.
Hyperconverged infrastructure offers many of the same benefits as cloud computing: it is simple and easy to manage on premises. In fact, for most organisations, a hyperconverged infrastructure may be the private cloud solution that is best suited to their environment. 
Unlike the arguably outdated ways of 3-2-1, hyperconverged infrastructure allows IT administrators to focus on their workloads and apps. Gone are the days of occupying themselves with managing infrastructure - they can focus on more important, value-adding matters. It is clear to see that a hyperconverged solution can be the perfect match to cloud: it is fast, easy and scalable, which is exactly what the modernised manufacturing industry needs.  
By Alan Conboy, Office of the CTO, Scale Computing