i-nexus: Top 10 strategy execution trends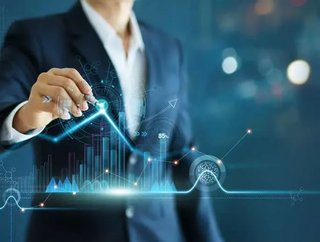 After featuring in our latest edition of Manufacturing Global, we take a closer look at i-nexus' top 10 trends for strategy execution. "Traditional...
After featuring in our latest edition of Manufacturing Global, we take a closer look at i-nexus' top 10 trends for strategy execution. 
"Traditional approaches to managing strategy execution don't offer the versatility, collaboration and security needed to successfully deploy, manage and optimise strategy at scale", says Simon Crowther, CEO at i-nexus. "Strategy execution software offers control, accountability and visibility in an increasingly complex world. Experience has shown us that for leaders to successfully cascade their strategic plan across the whole organisation, on a global scale, a digital platform is a necessity."
10 Insight driven action
Predictive analytics and artificial intelligence, that have been aligned with an organisation's enterprise solution, will provide greater knowledge for future risks of potential strategy failure.
9 Procurement
With the pressures of ensuring a strategy is successfully executed, a formal standardised strategy for procurement will begin to emerge.
8 Delivery
Swift and guaranteed execution of a strategy, will come from aligning small scope deliverables with each other.
7 Digital boardroom
A digital strategy boardroom will provide organisations with real-time, scaleable insights across the entire organisation by monitoring progress and KPIs.
6 Facts and evidence
With the collection of global data, common facts and evidence will become the basis for all performance management.
SEE ALSO:
5 Global Delivery
In order to successfully achieve strategy initiatives there will be an increased need for digital platforms to achieve the strategies on a wide scale. 
4 A dedicated C-Suite
A dedicated C-Suite leader will be required for the successful execution of these strategies, to provide support to team members.
3 Data security and reliability
With the ever increasing and changing threats to data security and reliability, leaders need to recognise the importance of data security and the tools needed to achieve this.
2 Dedicated platform
i-nexus predicts an increase in the adoption of internal strategy execution teams and a dedicated solution to support them. Resulting in a reduction in specialist consultancy firms.
1 Execution
CXOs demand a platform that will enable the successful execution of a strategy, which can be managed with the same disciplines as daily business operations.
As part of its strategy execution, SAS Interior Modules harnesses i-nexus' strategy execution software. "Our benchmark is to utilise the most modern methods and work at a constantly high level of quality. Working with i-nexus has meant that we can maintain the exceptionally high standards our clients expect, while growing our business," Says Freddy Torres, Head of Operational Excellence at SAS Automotive Systems. "For us, quality relates to every area of the company, so we place great importance on continuously improving quality. By digitalising all of our improvement projects and our gate review process in i-nexus, we are now able to track the value and status of each project. We can analyse the actions that are having a positive impact in real-time and intervene early to optimise and adjust."
To discover more about how i-nexus is partnering with SAS Interior Modules, check out our latest edition of Manufacturing Global.
For more information on manufacturing topics - please take a look at the latest edition of Manufacturing Global.