iBASEt Solumina iSeries in Microsoft Azure Marketplace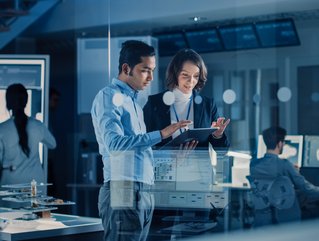 iBASEt listed in the Microsoft Azure Marketplace, in an essential step to drive greater awareness of manufacturing SaaS solutions for global businesses
iBASEt has announced that its solutions are now available in Microsoft's Azure Marketplace, an online store which offers applications and services.
Software development company iBASEt was founded in 1986 and is headquartered in Foothill Ranch, California. iBASEt simplifies the manufacturing of complex products and builds digital continuity across manufacturing. The iSeries, powered by Solumina, builds a digital ecosystem to accelerate operational performance. iBASEt customers can now enjoy the scalability and reliability which Microsoft offers, as well as Azure's HITRUST security.
Managing modern industrial digital ecosystems with iBASEt Solumina iSeries
For customers who want to digitally transform their manufacturing operations, the iBASEt Solumina iSeries can help. Its digital framework allows manufacturers to control their operations and achieve a better level of operational excellence and business resilience.
iBASEt Solumina iSeries uses a simplified systems integration to provide an ideal framework to manage modern industrial digital ecosystems.
The Azure Marketplace meanwhile, is a place for buying and selling cloud solutions which are certified to run on Azure.
Uplifting SaaS manufacturing solutions with iBASEt
Naveen Poonian, CEO of iBASEt, is proud of this achievement.
"Being listed in the Microsoft Azure Marketplace is an important step forward of our vision to simplify how complex manufacturing processes are performed," said Poonian. "We are excited to be part of this marketplace to drive greater awareness of our manufacturing SaaS solutions, the value they provide, and our ability to accelerate company growth."
Click here for more details on the iBASEt Solumina iSeries in the Azure Marketplace.